If 2020 was problematic for the gambling industry, the past few weeks have been even worse. Well, for Malta at least. This island EU-member, known for its gambling industry, has experienced a few hard punches. First, it was greylisted by the Financial Action Task Force, the world's money laundering and terrorist financing watchdog. Second, the pressure to withdraw the veto and finally ratify the Macolin Convention is growing. This convention should encourage legal sports betting. Essentially, this means MGA-licensed companies wouldn't be able to offer their services abroad legally. Quite a mess, huh? Local politicians show no signs of concern and claim to be "extremely confident". However, my personal belief is that the iGaming industry is about to change forever. I am no fortune teller, but the future is definitely not bright. Here are some of my predictions of what might happen with the EU gaming market, if this entire thing goes through.
Rapid Local Regulation Decreases the Importance of the MGA
Truth be told, the MGA has been a pain in the neck for the local EU regulators. The main reason for this is that most member-state laws require the company to be licensed by the jurisdiction member where the player is located. If Malta agrees to ratify the Macolin Convention, MGA casinos and bookies simply won't be able to operate as before and will, in my opinion, be blacklisted. Blocked, blacklisted, sued, prohibited - call it what you want. They won't be able to operate like before.
If you ask me, this is something that has been a long time coming. More and more countries, like the Netherlands, are preparing their own gambling laws to adjust to the new situation. Even more importantly, they are preparing to offer alternatives to Malta-based gaming companies. Having a locally regulated alternative means more money for the state treasury, a higher level of control, and even enforcement of state monopoly. If the convention gets ratified, and I think it probably will be, Malta will face unprecedented challenges, and probably even a great fall in revenue from the sector that made it what it is today.
Fall of Small and Independent iGaming Brands
I will be completely honest for a minute. If you ask me to recommend a brand, I will always say to stick with the big guys. While I love reviewing small and independent bookies and casinos, I rarely find them to be as reliable as major players on the scene. On the flip side, indie brands seem to be more adaptable, innovative, and willing to change.
However, many of them will soon disappear. The reason? Licenses cost money. A lot of money. The MGA used to be the budget-friendly option - a single license that is safe in the eyes of players. But with the rise of local authorities and Malta's greylisted status, I believe many small brands will simply have to cease their operations.
Rise of State Monopoly and Big Brands
I also imagine big brands will simply thrive, just like state monopolies. Kindred, 888 Holdings, Betfred - those are all major groups that already have all the most important licenses, and probably enough money to get a few more. I suppose this particular change is not necessarily bad for the customer, although it will narrow down your options.
Playing with a brand that is run by a big company and holds a license in your jurisdiction might not bring you the biggest bonuses. However, needless to say, it will bring you a higher level of safety. It is in the interest of every authority to sanction every brand that imposes unfair and misleading practices. More fines equals more money. And with the MGA out of the game, there is a big cake to share among other regulators.
One not-so-positive consequence of this new momentum is the encouragement of state-run monopolies. Some countries might offer a proper license, but under conditions that can't be fulfilled by private companies. I really have no idea when and where such a scenario might happen. Still, the possibility remains.

Malta Gaming Authority will Rethink Its Practices
After reading some statements by Carl Brincat, the CEO of the MGA, I couldn't stop laughing. I have nothing against the man, but he better get out of that bubble of his. Now, I know a bit about PR in politics, so there is a deep understanding of his statements from my side. Nonetheless, downplaying the problem won't fix it. And Carl doesn't seem like a guy with a plan.
I don't wanna be the mean girl here, but the MGA has its issues. It went from being a proper alternative to unlicensed brands to a regulator that operates in a country where questionable financial practices are something that is more or less just frowned upon. And while I still believe the MGA does a far better job than many other regulators, being greylisted is not something that happens without a reason.
To continue with successful regulation, Malta has to implement new practices and a far more serious approach. If I were them, I would try to prove everyone wrong and focus on lobbying for a free market in terms of gambling licensing. Malta is trying to do it by vetoing the Macolin convention, but that is not the way to do it. Everyone knows you catch more flies with honey than vinegar.
Of course, this entire thing might just be a storm in a teacup, and it might settle sooner than expected. Yet, I do feel the winds of change blowing, and Malta should get ready. "Better safe than sorry" is applicable not only to gamers, but big regulators as well.
This article delivers the thoughts and opinions of the author, and it doesn't represent the stance of GoodLuckMate.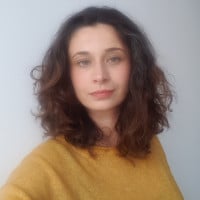 Borina Kopcic Pandur is a skilled and imaginative writer with years of experience in the gambling industry. As a writer for GoodLuckMate, she specializes in crafting detailed and engaging casino reviews that offer a fresh perspective on online gambling. With her unique writing style and profound industry knowledge, she provides readers with expert evaluations and insightful perspectives.