We are used to hearing about players who won crazy amounts of money playing at brick-and-mortar casinos. But, winning millions at an online casino? Now, that is something different. Yet, many of the biggest casino wins these days were hit at gambling sites. What was once viewed with skepticism now entered the mainstream, and players love it. Believe it or not, online casinos have paid out massive amounts of money over the years. In fact, more than a handful of millionaires have been made from such internet casino wins.
Progressive Jackpot Slots Are the Secret
Video poker, blackjack, and poker seem to be responsible for some of the biggest casino losses ever. Yet, that's not the case when it comes to the biggest online casino wins. There's a great selection of casino games online that promise great winnigs, and the best way to land one of these is to play progressive jackpot games. Progressive jackpots increase every time a game is played, and sometimes, they can reach incredible amounts of money. Many players have hit multi-million jackpots over the years, and some of them did it with bets as low as $0.25. Read on to discover the biggest gambling win and the biggest casino winner of all time.
Finnish Player (2013) – $24 Million
What are the odds of winning millions with a single bet of $0.25? If you think none, you are very wrong. One player at the popular Finnish online casino PAF only needed those $0.25 to top the list of the biggest slot machine wins seen on the iGaming market.
This Finnish player was a regular at the casino and immensely enjoyed progressive jackpot slots. In January 2013, he decided to place a minimum bet on the Mega Moolah slot. That spin brought him the biggest slot machine win ever at a fantastic cash prize of $24 million.
Jon Heywood (2015) – $19 Million
Mr. Heywood was a total newbie that registered at Betway Casino without high expectations. Aiming for progressive jackpot slots, he randomly chose Mega Moolah, completely clueless of what was coming.
Jon deposited $30 and placed a $0.25 bet on each spin. He managed to win a whopping $19 million jackpot with a single lucky spin, which turned his life upside down. The 25-year-old British soldier is sure to remember this day that made him one of the biggest slot machine jackpot winners of all time.
Norwegian Student (2011) – $13.3 Million
Another mandatory mention is a student from Norway who hit over $13 million. This Norwegian student was a regular player at Betsson Casino, precisely, their Sportsbook. One night he couldn't sleep because of his insomnia, and he decided to play real money slots.
He didn't know much about slots, so he randomly chose Mega Fortune. Spinning the reels, he managed to hit the jackpot and won $13.3 million, one of the biggest gambling wins ever. He was completely shocked and didn't know what to do with such a significant sum of money. Betsson Casino stepped in and offered him expert advice to help him use the money the best way possible.
Rawiri Pou (2016) – $7.4 Million
This 27-year-old New Zealander needed some excitement early in the morning. He decided to give a few spins on the Mega Moolah slot at CasinoLand. Well, 17 June turned out to be a date to remember for him because it completely changed his life. It also earned him a mention in every list of the biggest casino wins.
One spin on this mega-popular slot by Microgaming brought Mr. Pou a whopping $7.4 million or 10.1 million Australian dollars. He received the prize as a lump sum.
D.P. (2016) – $8.82 Million
D.P. was on the lookout for online casinos with big jackpots for a while. In August 2016, she discovered Zodiac Casino and immediately registered an account.
She deposited $1 and started playing Microgaming's Mega Moolah slot from her iPad. She won $8.82 million with that small deposit, which was the biggest progressive jackpot ever hit on mobile. It's also among the biggest slot wins in general. However, the casino didn't reveal her identity because she wanted to stay anonymous.
Notable Recent Online Casino Wins
The pandemic-stricken 2020 was a challenging year for everyone. With the lockdown due to the COVID-19 pandemic, people had to search for ways to keep themselves entertained. Luckily, the best online casinos were there to offer the much-needed diversion. That said, players hit some giant progressive jackpots throughout the year. Here are the biggest casino winners we'll remember in 2020.
CasinoNic paid out a $20 million jackpot hit by a lucky player on 30 January. It's the

most money won at a casino

we've seen so far.

The Swedish Lucky Casino paid $17 million to a player who hit the jackpot playing Microgaming's Mega Moolah slot.

Another

big win at a casino

was also hit on the Mega Moolah slot. The player won $13 million, and interestingly, it was also at CasinoNic.
In the second half of 2020, a lucky user hit a massive €2.68 million jackpot while spinning the reels of NetEnt's Mega Fortune slot.
Biggest Vegas Wins
While we focused on online gambling wins in this article, it never hurts to include some more mouth-watering details, right? Well, let's discover the biggest win in Vegas alongside some other impressive prizes hit in Sin City.
$38.7 million at Excalibur Casino – Won by an anonymous man from Los Angeles after he inserted $1 coins on the Megabucks Jackpot slot machine.

$34.9 million at Desert Inn – One of the all-time

biggest slot machine wins

, hit in 2000 on a Megabucks dollar-slot machine.

$21 million on Megabucks Jackpot – Won by a World War II veteran, who also hit $4.6 million on the same machine sixteen years before.

$11 million on Megabucks – Won in 1996 by John Tippin, a postal worker who was vacationing in Las Vegas.

$8.9 million in Fermont – Hit by Amy Nishimura after playing for three hours with under $100.
Final Thoughts
The list above is proof that winning the biggest slot machine jackpots is as possible at online casinos as it is in land-based casino venues. All of the players listed above are regular people that got lucky and won without using any strategies.
Sometimes, even the smallest bet can lead to the biggest casino payout ever. Keep in mind that online casino games are based on pure luck. If you want to see your name among big jackpot winners, start spinning today. You never know when Lady Luck will surprise you, and you may join the hallway of the biggest casino wins ever.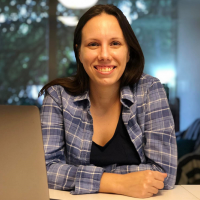 Milena Petrovska
Updated: 13 Aug 2021
Milena started her journey in the iGaming industry as a full-time English Content Writer back in 2014. It didn't take long for her to become passionate about this fast-growing mark...