Disclosure: GoodLuckMate is reader-supported. We may earn a commission if you sign up to a casino via links on our site. Find out more.
Ukraine – Online Casinos & Gambling Regulations
Gambling is a hugely popular pastime in Ukraine, especially when it comes to games of chance, such as video slots, table games, and playing at Ukrainian live casinos. However, gambling exists in a legal grey area (more details on this later), with some activities officially sanctioned by the government and others criminalized by Ukrainian law but still flouted by many citizens within the country. We'll cover all of this and more within this guide to online casinos in Ukraine, including where you can claim welcome bonuses, free spins, and other deals at Ukrainian casinos should you wish to proceed with registering an account from outside of the country.

Available in: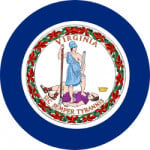 Customer support available
Available on desktop & mobile
Cryptocurrencies accepted
Generous welcome bonus
Great selection of bonuses
More information about Ukraine – Online Casinos & Gambling Regulations
While prohibited under Ukrainian law, a growing number of international online casinos are accepting players from the country, albeit at the player's own risk should they get caught. Therefore, it's always worth checking in advance if a site prevents players from certain countries ahead of signing up. From there, you'll find that GoodLuckMate's casino reviews are packed with details on welcome bonuses, significant terms and conditions relating to bonuses and/or free spins, the payment methods available for both deposits and withdrawals, plus your options for contacting customer support. And, as we're all huge casino games enthusiasts ourselves, you'll get all the juicy details on the kind of video slots, progressive jackpots, table games, poker titles, and more there, too. Before signing up, ensure that you have followed this short checklist:
Have you read GoodLuckMate's reviews?

Is your chosen payment method available?

What currencies can you use at the site?

Can you contact a Ukrainian support agent?

Have you thoroughly checked all the T&Cs?
If you still want to proceed at your own risk, be sure to click or tap the GoodLuckMate welcome bonus banners on each review to grab yourself the latest and greatest deals.
Gambling was officially banned under Ukrainian law in 2009 after a fatal fire in a Dnipropetrovsk casino killed nine people. At the time, the Law On Prohibition of Gambling Business in Ukraine (Gambling Ban Law) was passed by parliament and came into immediate effect two days later. Since then, however, certain gambling activities have been sanctioned by the government under a new Draft Law from 2010 onwards, which also led to the creation of the National Gambling Operator regulatory body that has the power to issue licenses to third party companies.
Under the Draft Law, gaming zones were also set up (see Casinos in Ukraine below), poker was officially legalized by being recognized as a sport, and seven-year licenses were created for private gambling operators – although the cost of the latter amounted to millions of euros, which made it fairly restrictive. Lotteries were also given the green light under previous laws that still stand today, so they are not considered gambling. However, online casinos remain illegal due to the government's concerns over vulnerable people being able to access such sites easily. Therefore, we do not recommend playing at an online casino from within the country.
While gambling sites are prohibited in Ukraine, there are a small number of international brands that do offer their sites in the Ukrainian language should you wish to play from another country. You will also find a few customer support agents that speak Ukrainian, as well as a handful of live casino tables available in the language. However, it is very rare to find an online casino site that accepts deposits and withdrawals in Ukrainian hryvnia, so you will more than likely have to use an alternative form of currency such as the euro, Russian rouble or the US dollar instead.
Gambling at land-based casinos is perfectly legal within the aforementioned gaming zones. These are located within the Autonomous Region of Crimea and the various tourist towns within that area, as well as four- or five-star hotels with a minimum of 100 rooms, some entertainment venues across the country and certain ships that have been registered within Ukraine – for the latter, think of huge cruise ships and the like, with their own gambling entertainment onboard.
All this means that it's perfectly possible to play slots and table games at land-based casinos in all of the major cities, including the capital Kyiv, Kharkiv, Dnipropetrovsk, Donetsk, and Odesa. There are certain rules that must be obeyed, however. These include adhering to strict dress codes and so-called face control – the latter essentially being a bouncer's judgment call about whether you are the right type of clientele regarding your looks, style, and supposed wealth.