Has summertime sadness struck you as well? Did the heatwave make your brain feel like bubblegum? You can't force yourself to play a single hand? Well, there is no better motivation than talking about how much you can win! We have an incredibly motivating story for you! It is more encouraging than The Secret, all books by Louise Hay, and other self-help titles combined! On June 6, the first day the xWays Hoarder xSplit was released, nine lucky players managed to trigger the maximum payout! Grab a cold drink, turn that AC to the max, and get ready to play, because if this story doesn't inspire you, nothing will.

Apocalyptic Slot Paid Out 11,030x to Nine Players
When Nolimit City released its xWays Hoarder xSplit, they probably knew it would be a hit. Still, we dare say no one expected it to get such a great reputation on the first day of going live. Released on June 6, 2021, this slot rewarded nine players with a maximum payout of 11,030x.
This cheeky new game is inspired by the future, and potential apocalyptic scenarios. It features fun characters and 1950s style music which also serves as a funny kick to otherwise desperate situations. The main reason for the word "hoarders" in its title is that you have to collect xWays symbols. Those can be split with the cool xSplit Wilds feature which takes your reward through the roof.
xWays Hoarder xSplit is available with dual RTP. It can be either 96.14% or 94.10%. At the moment of publishing this news, we weren't able to find any information on RTP available for customers who won big time! Their achievement is even more admirable, knowing that this is an extremely volatile slot machine. Your chances to trigger the maximum are 1 in 14 million.
Besides xWays and xSplit Wilds features, the game also has scatter symbols - a toxic waste sign and a gas mask (Super Scatter). Landing three or more scatter symbols will trigger the Bunker Raid Spins. And once you do so, it seems as if there is a world of opportunities in front of you!
How to Reach the Max?
We wish we had a magic recipe to join the extraordinary club of xWays Hoarder xSplit winners, but slots don't work that way. As you probably know, it all depends on your luck. However, Nolimit City was kind enough to fetch a replay of one of the winning sessions. The session happened pretty early in the morning, around 9am, with a stake of just €0.20.
The lucky user first scored three Scatters, activated Bunker Raid and got seven free spins. That is when things got crazy. The player managed to win even more free spins and some spectacular multipliers; the cash just kept flowing, and xWays expanded! Every spin kept bringing in money, and our hero ended up with a sensational €2206.00 on the balance.
Truth be told, the entire theme of the slot might not be the most universal. Toilet paper, modified vehicles, and waste of all kinds certainly don't have mainstream appeal. On the other hand, payouts like this one sure do, so why not try this fun new slot?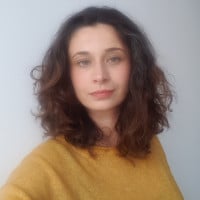 Borina Kopcic Pandur is a skilled and imaginative writer with years of experience in the gambling industry. As a writer for GoodLuckMate, she specializes in crafting detailed and engaging casino reviews that offer a fresh perspective on online gambling. With her unique writing style and profound industry knowledge, she provides readers with expert evaluations and insightful perspectives.