Many people see horse racing as a sport for the experienced bettor, where only those with high-end knowledge will profit. Let us tell you now that this is not true. You only need the basics to get a good enough understanding of how to bet on horse racing and start placing bets on the horses. It's true that there is a mountain of betting statistics to read through. But you can jump into all that once you secure the basics surrounding racing odds and the common racing bets. So, how to bet on horses online? Let's dive into GoodLuckMate's guide on horse betting for beginners.
Types of Horse Races
When you're learning how to bet on horse races, one of the first things you need to discover is the different types of races. Each kind of race comes with its own set of rules, distances, and conditions. However, there's no need to stress, as the betting terms and types of wagers generally stay the same. So, what are the main types of horse races?
First, we have flat races, the most common type of horse racing. In this type of horse race, horses run on a flat surface, typically over distances of 1 mile or less. The horses are ridden by a jockey, while the track itself can be synthetic, turf, or flat dirt. Flat racing can be further classified into categories based on the age and gender of the horses, such as maidens, allowances, and stakes races.
Next up is harness racing, where horses pull a two-wheeled cart called a sulky while the jockey sits in the sulky behind the horse. The horses themselves must stay at a trotting pace, so you should look for those specialized in this type of racing. Harness racing takes place on a flat track and is more commonly associated with Standardbred horses.
Lastly, we have steeple chasing, which involves horses running over obstacles such as hurdles and fences. Young female horses, also known as fillies, usually have the advantage in this type of horse race. The reason behind this is simple – it's easier for them to move past the obstacles.
Horse Betting Terms You Need to Know
For many beginners in horse betting, the many terms and jargon used in the industry can be overwhelming. Understanding the language of horse betting is crucial to making informed decisions and increasing your chances of winning. So, let's break down some of the most common horse racing terms.
Jockey

– the person who rides the horse during the race.

MTP

– also referred to as minutes to post, or the time left until bets are no longer accepted and the race starts.

OTB

– off-the-track betting, or a place where you can remotely bet on horse races. Meaning, you don't need to be at the actual track to place a wager.

Daily Racing Form

– a paper that shows the statistics about each race, including the horses, their owners, jockeys, trainers, and the length of the race.

Scratch

– when a horse withdraws from a scheduled race.

Win

– when your horse takes first place in the race.

Place

– when your horse finishes the race in second place.

Show

– when your horse finishes the race in third place.

Quinella

– your two horses come in first and second place, regardless of the order.

Exacta

– your two horses come in the first two places, in the order you chose.

Trifecta

– your three horses take the first three places, in the order you chose.

Superfecta

– choose four horses and the exact order in which they will place.

Box

– you've decided to play all possible combinations with your horses for the Exacta, Trifecta, and Superfecta bets.
The Simplicity of Horse Racing Odds
Understanding how to read horse racing odds is essential if you want to start finding value for your money. Horse racing betting markets are displayed in fractional odds as standard. This has always been the way, and while it may look confusing to those new to sports betting, it is relatively straightforward. Lucky for you, GoodLuckMate's here with some horse racing 101.
So, how do odds work in horse racing? Let's start with a simple example of 2/1 odds. This means that if you bet on one unit, you will profit from two units if the horse wins. So, if you bet €10 at 2/1 odds, you would make €20 in profit plus your €10 bet back. The right number is your bet amount, and the left number determines your profit.
Not all horse racing odds are displayed as "a number" to one. Another example would be 5/2 odds, and although this looks a bit more complicated, it is still easy enough to work out. Let's use a convenient amount to make things simple and say that you bet €20 on a horse to win at 5/2 odds. This means you would get €50 back in profit. You can also add on your €20 bet amount, and so this means you end up with €70 in total. In other words, 5/2 odds means you'll gain €5 for every €2 that you bet.
What Does Odds-On Mean?
So, what about the horses that are clear favorites? This is known as being "odds on," and the outcome is that you will make a profit that is less than your original bet amount. Let's take a favorite horse with 1/5 odds of winning. It means you would win €1 from every €5 you bet on horses online.
So, if you bet €5 on the favorite at these odds, then you would make a profit of €1 and a total return of €6 (your €5 bet amount returned). These are not exactly attractive winnings, are they? You would have to bet €50 to make a clean €10 profit, but it's more likely that you will win because the horse is odds-on and a clear favorite.
Horse Betting Explained – Understanding the Basic Horse Racing Bets
You've got the basics down on how to read horse racing odds and calculate your winnings, so let's now look at the popular bet types. The one go-to bet is to back the winner of the race. This is by far the most common bet placed by casual bettors and many experienced horse racing fans, too. Hence, many might even consider it the best way to bet on horse races. You will notice that the odds for a single bet like this are often much bigger than those of a football team to win a match, for example. The reason is that horse races usually consist of several horses, and there often are 10+ or 20+ horses in the bigger events. This makes predicting the winner a lot more complicated, so the bigger odds reflect that challenge.
Other popular bets to place in horse racing, such as the each-way bet, give you a little more freedom in where your horse needs to finish. An each-way bet consists of two separate wagers. One for the horse to win and one for the horse to place in a top position. The bookmaker will dictate the exact number of place positions available, but between two and four is the standard. Each-way bets cost you double the bet amount, though. So, you will notice that a €5 bet will cost you €10 in total - €5 for the winning part and €5 for the place position part.

The Perfect Betting System for the Races
If you start to grasp the winner and each-way bets, then your next step in learning how to bet on horse racing would be the system bets. These include options such as the Double, Treble, Yankee, and Lucky 15 bets. In short, they consist of several bets in one. You pick several selections which cover doubles, triples, and accumulators. For example, the Yankee bet covers 11 bets from four selections. You get six doubles, four trebles, and one four-fold accumulator.
The best part about these system bets in horse racing is that you don't need all your selections to win. You can still win money from a Yankee with only two out of four horses winning. System bets are among the smartest bets in horse racing because a typical meeting consists of several races. You can choose your horses across the day before the first race starts and then sit back and see how your bet unfolds.
How to Pick Horses to Bet On
Now that we've pretty much gone through horse racing 101, it's time to choose your horse. Now, it's important to note that there's no tried-and-true strategy you can use that guarantees you'll get a winning horse. Put simply, picking a horse for a race is more art than it is science. That being said, there are still a few factors you can keep an eye out for.
History

– the horse's past performance in previous races. Look for trends such as consistency in finishing positions, performance on different types of tracks, and recent form.

Ranking

– the International Federation of Horseracing Authorities ranks racehorses based on their previous competitions. You can use these stats to see how each horse ranks and figure out which one is the right choice for you.

Odds

– the odds will give you an idea of which horses are considered favorites or underdogs. While it's not a guarantee of success, betting on a horse with favorable odds can increase your chances of winning.

Horse condition

– while the horses are warming up, make sure to take a look at their condition. Ideally, they should look alert and move with grace and intention. While all horses do undergo a pre-race exam, it's always possible that one might not be feeling their best.
Expert opinions – pay attention to the opinions of racing experts, professional handicappers, and even other bettors about the race and the horses. It's likely that their insight and opinions can be quite helpful when you're choosing your racehorse.
How to Bet on Horse Races
– Verdict
Horse racing may look complicated from the outside, but it's easy to understand once you know how the basics work. So, we hope you now have a good idea of how horse racing odds work and understand that anyone can enjoy betting on the horses. There are many advanced betting ideas to learn and a lot of data up for analysis if you want to dive deeper into the sport. But it's just as easy to casually browse the racing markets and pick out a winner. The choice is yours, but at least you now know that horse racing is not a complicated sport to bet on.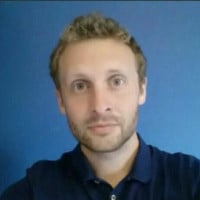 Steven is GoodLuckMate's casino veteran, having started in the industry in 2007! Although he knows everything about online gambling, it's sports betting that is his true passion. Additionally, he's not only our go-to writer for casino reviews, but he's also the one keeping the closest eye on iGaming companies, so he always knows what they are going to do next.