Players all over the world continue to try and work out ways to predict the next roulette number. It has been something on the minds of casual players and some of the most technical minds for many years now. So, are we any closer to a trusty roulette predictor that can guarantee us winnings every time? Unfortunately, the answer is no. The game is built with too many random characteristics for players to get an edge over the casino. But there are still some theories doing the rounds on the internet. Let's take a look at some of the most popular theories behind the idea of trying to beat the roulette table.

Watching the Dealer
Some players believe that dealers have certain signatures that can be taken advantage of in terms of how to predict the next roulette number. Some of these dealers may not even be aware of these, such as releasing the ball at a set speed or in a specific way. It takes a lot of monitoring to find these signatures but there is some logic to it. However, the various diamond bumpers designed into the wheel are an important factor here. They bring randomness to the final resting place of the ball and this is something that needs to be taken into consideration.
It is also worth noting that specific numbers are out of the question here. Especially if you are looking for a reasonable level of accuracy. So, players tend to look at certain sections of the wheel instead. Monitoring the dealer over successive betting rounds is the only way of finding a possible signature. You must also find a sequence where the dealer never hits any of those diamond bumpers. Only then can you start to decide whether a section of the wheel has a better chance of winning than any other. It will take an incredible slice of luck for all of this to fall into place, but some players continue to follow the idea, nevertheless.
Roulette Wheel Bias
Wheel bias is linked to real-life casinos and roulette games played on live dealer platforms from the likes of Evolution and Playtech. The idea is based on the fact that a wheel may have some imperfections and so there will be some bias towards particular numbers. The downside to this is that you would ideally need to monitor a wheel for at least 1000 spins to find a consistent imperfection. To be honest though, the more spins you can watch, the more accurate your findings will be.
Just be careful of two important issues. One of which is that you may end up wasting your time watching a wheel that has no imperfections! The other is that the wheel may end up getting replaced before you have time to place any bets. Finding imperfections on any roulette wheel is going to be tricky, though. Casinos will be looking out for any signs themselves. They will not hesitate for a moment when deciding whether to pull a roulette wheel off the floor.

Roulette Predictor Software
Online technology has been a huge force since the turn of the millennium and has made things easier in many areas of our lives. In recent years, developers have been putting their minds to the roulette casino game. The Roulette Predictor software has been designed to try and guess the next winning roulette bets when playing online. The main idea behind this software program is that it monitors a specific roulette game and then predicts a likely winning bet. This forecast is usually made on the most simple odds found on the roulette table which are the red/black bets.
Using a roulette predictor can make your life easier as it gives you a set betting plan to follow. Will it help you to win on roulette every time? The answer here is still no. These software programs will never give you a guarantee of winning 100% of the time. The marketing behind the program may sound promising, but the facts are that a casino will never allow their games to become "beatable".
If a game was somehow to become beatable then it would be taken offline in almost the blink of an eye. Casinos are in this business to make money and that is the bottom line. Enjoy the game for what it is and with some luck, you can pick up a few wins along the way!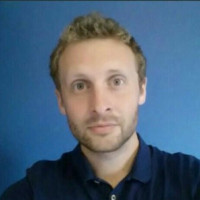 Steven Ford
Updated: 07 May 2021
Steve started his iGaming career back in 2007 and he has not looked back since. Various job roles for both global and startup casino brands have given him a deep and thorough under...