Nowadays, we see how much online casino sites have evolved due to the rapid development of technology. One of the innovations was multiplayer slots, reel machines where players would share the fun of spinning reels and win prizes together. Unfortunately, these games aren't available online anymore. Still, we have compiled everything you need to know about them in case they appear again.
What Are They?
A multiplayer slot is known as a community slot. This is a real money reel machine played in a virtual room with up to six other players. Usually, you play several individual sections of the game and enter bonus rounds as a group with the other users.
You can use the chat feature to communicate with the other participants while playing. The leaderboard section also shows each player's spins and winnings. If one member manages to trigger a bonus round, everyone participates in that feature. This aspect is fantastic because you can even be a winner of bonus amounts of jackpots as well.
How Do They Work?
We know you are curious about just how these multiplayer slots work. While one can utilize multiple strategies, generally, slot games are luck-based and feature no unique math equations. The same goes for multiplayer slot games.
All results come from random number generators. The higher your bet is, the higher the chances to score massive prizes. We are talking about awards that can count up to seven-figure numbers. The more lines you play and the more you bet per line, the better the rewards.
Yet, you should know that multiplayer slots are not a tournament nor a competition. Here, you are playing together with the other players to secure the same prize, not against each other. It's an entertaining way for several casino game enthusiasts to come together as a group and gamble. As we previously mentioned, you can be a potential winner of some significant jackpots as well.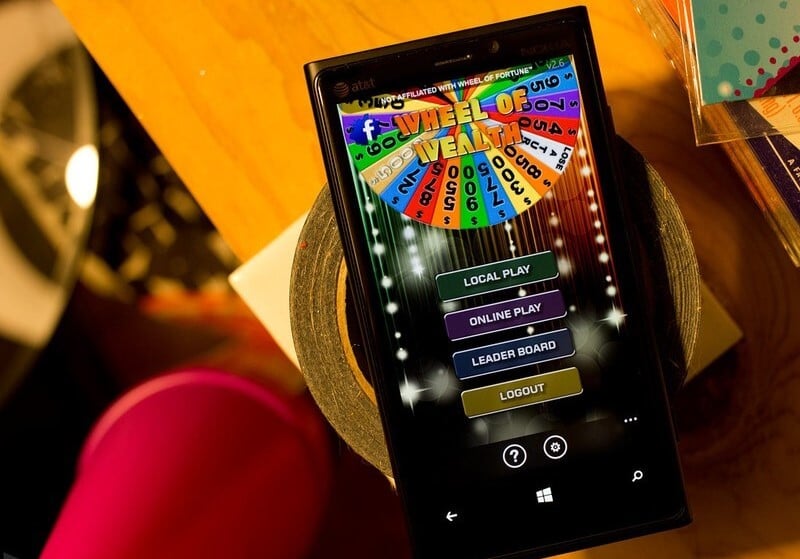 Examples of Multiplayer Slots
Multiplayer slots weren't widely available on the market. They were mostly found at Microgaming gambling sites like 32Red and All Slots, for example. Now, you can't play them anywhere as the provider seems to have removed them altogether. Still, these were the most popular picks.
First up on our list was the renowned Isis Multiplayer slot. This five-reel, 40-payline slot focused on the ancient Egyptian goddess Isis. Her companion - the hawk - activated the bonus free spins, while she represented the wild icon in the game. This game used to be available at All Slots Casino.
Next famous option was the Wheel of Wealth Multiplayer. If you were a fan of the popular Wheel of Wealth slot, you would enjoy this slot as it took all the original bits and added the community part to it. This 25-payline slot featured all kinds of symbols, from diamonds to jet planes. It also added a Wheel of Fortune bonus game for all players in the virtual room.
Lastly, we must mention No Worries Multiplayer. It provided 20 paylines with a 5-reel layout featuring diverse symbols and wilds based on Australian wildlife. This Australian-themed slot gave users multiple chances to increase their winnings during the free spins bonus round. It even had a jackpot wheel where you could win big prizes.
Why Are Multiplayer Slots So Popular?
Operators and providers reported a high level of engagement on their multiplayer reel machines. Of course, multiple factors contributed to the popularity of this slot type. Here are the most obvious ones:
Social Aspect

- This perspective is undeniably the essence of these multiplayer slots. They enabled players to be socially interactive and let you have fun with other punters.

Sharing the Fun

- There's nothing better than sharing the same enthusiasm for slots than with your friends or, in general, with other people on the internet. You could compete in a friendly manner, whether for real money or just having a cash-free experience.

High Prizes

- Who isn't a fan of receiving massive prizes? By playing with your acquaintances, you were also fighting for the same big awards together. This was exactly what made multiplayer slots different from multiplayer tournaments, where you compete against other players.

Unique Concept

– This type of slot machine and gameplay represented a unique concept that took us closer to the

social gambling experience

. It was real-money action from the comfort of your home and with your friends.
Bottom Line
Overall, multiplayer slots provided a unique experience. They weren't about sitting in front of your computer alone. Instead, they would let you engage with players on the other side of your screen. They made it possible to meet new people and share your love for casino games with them. In a way, multiplayer slots solved the ever-present issue of playing reel machines online - solitude. So, for those who love spinning reels and sharing the joy of iGaming, these products created a win-win situation! That's why we really hope we'll have them available once again in the near future. And for those who enjoy gambling alone, we recommend checking our slot reviews of games that are available online!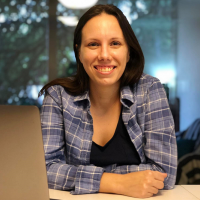 Milena Petrovska
Updated: 04 Jul 2022
Milena started her journey in the iGaming industry as a full-time English Content Writer back in 2014. It didn't take long for her to become passionate about this fast-growing mark...