In online gambling, it's important to understand the risks associated with unlicensed platforms. It's easy to get lost in the excitement of placing your bets and landing that potential big win on the horizon. Plus, with online gambling sites highlighting their best promotions, it's far too tempting to get carried away. It is just as important that you recognize the license an online gambling site holds, as well as what that means in keeping your money and data safe. We aim to let you know what can happen if you bet on a website that doesn't hold an official license. We'll also cover the potential risks and outcomes in the hope that you can then enjoy a safer and more successful online gambling journey in the future.
Deposits Go Missing & Withdrawals Remain Unapproved
If an online gambling site isn't licensed, then they are free to do whatever they please. In a legal sense, they are not governed by the rules which are in place if you do hold a valid license. Those rules are very much intended to protect the customer. At the point where you place a deposit on a website without a license, you will have done so at your own risk. If the site then chooses to keep your money, they would be free to do so. Unfortunately, you are left with no options to reclaim your money as you have willingly handed it over to an unlicensed site. The only instance in which you may be able to get a hold of your lost money would be through a possible card chargeback.
If you notice a site where it is offering a highly competitive offer that sounds too good to be true, then it often is. Unlicensed sites will advertise outrageous bonuses and deals as they have no intention of ever paying any money back to you. They will take your deposits but make it extremely hard or impossible to withdraw anything. It sounds harsh, but this is the reality of unlicensed sites.

Stolen Identity Issues & Data Protection
If you bet at an unlicensed website, it's not just your money that is at risk. When you sign up to an online provider you will be entering your personal data in order to create the account. At this point, if the site is unlicensed, you will have handed over your information to a provider who isn't regulated. There is no way to stop them from sharing your information with others. Legitimate gambling sites have protection measures in place to stop your information from being shared. This in turn alleviates the risk of identity theft or fraud.
Gambling websites that hold official licenses have to uphold high levels of security. This means protecting the customer's personal information when they create the account. Deposits and withdrawals must also be sent in an encrypted format as this provides further protection to the payment process. Opting for an unlicensed site means these measures may not be in place and therefore the risk to you and your money is substantial.
It's important that you don't underestimate the risks of unlicensed sites. It's not as simple as you losing a €5 deposit. That might be annoying, but not life-changing. However, your personal information may also be open to abuse and this can easily fall into the wrong hands.
A Duty to Promote Responsible Gambling
The rules of licensed gambling sites are governed by ensuring those sites promote responsible gambling. This is in place to help protect you from coming to harm, particularly in the form of gambling addiction. In the United Kingdom, for example, this means providing information and links to resources such as GambleAware. Sites like this will help to educate you on safe gambling as well as help you if you feel things have gotten out of control.
A legally licensed site will also monitor the age of the gambler as well as the source of funds and customer behavior. Once more, if you choose to gamble on an unlicensed site it will have none of this in place to protect you. Simply put, the company is not legally obliged to do so. Its main interest is purely around bringing in as much money as possible, so keeping an eye out for your wellbeing will truly be at the bottom of its list.
Final Thoughts
As you can see, the risks of gambling on unlicensed online platforms are significant. Not only is there a chance you will lose your money, but there are also risks to your personal information which in turn could result in fraud. Therefore, we would always urge you to do your checks before you open an account. Ensure that the provider is legally licensed so you have peace of mind you are correctly protected under the latest laws.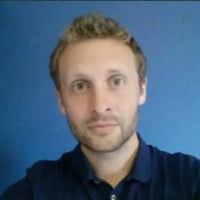 Steven Ford
Updated: 31 May 2021
Steve started his iGaming career back in 2007 and he has not looked back since. Various job roles for both global and startup casino brands have given him a deep and thorough under...