We just love being the bearers of good news! After Governor Doug Ducey signed House Bill 2772, sports betting has finally been legalized in the Grand Canyon State! The Bill will make online and offline betting on both traditional and fantasy sports 100% regulated. The new legislation also allows keno. Still, bets can be placed only at tribal casinos and sports sites owned by professional teams in major leagues. The only exception to this rule are special off-track locations and social clubs. Ducey said the new law is a major step for tribes, their business, and communities. He hopes House Bill 2772 will be beneficial for every corner and every citizen of Arizona.
What's New in the State of Arizona?
The Bill was approved by a vote of 23-6 on April 12 and signed by Ducey a few days later. The legislation will offer Native American tribes up to 10 licenses. Currently, tribes are operating around 20 gaming venues. The legislation allows them to build new sites, and expand the variety of betting and gaming genres they offer. Before this law came into power, they were allowed to offer only poker, blackjack, and slots. Now, there is also room for baccarat and some other games like keno. The stipulation under which tribes can allocate slot machines amongst each other stays in power. This move is allowed as long as the tribe receiving the machine has valid state compacts.
Sports clubs can sign deals with sports betting companies and offer them shops in their venues, retail locations in the proximity of the venue (within a quarter of a mile), and online betting. Of course, all these things don't come without a hefty price tag; the new law also includes fees and additional taxes. There are no specific numbers regarding the new tax rates, but it is known that the rate will be at least the same as the one charged to tribal operators, which, if you didn't know, are serious businesses. Such casinos do incredible work for their community and every state they operate in. In the past fiscal years, they generated $2 billion in gambling revenue, in Arizona alone. The slice of that cake that went to the state's treasury was worth $102 million. These numbers are incredibly relevant in light of the COVID-19 financial crisis that hit Arizona.

Sports Betting Deals are Lining Up
As you can imagine, companies are already standing in line to enter this newly regulated market. One of the first to offer betting services will be DraftKings, which signed a deal with the TPC Scottsdale PGA Tour venue. This golf course will have a dedicated shop for DraftKings retail sportsbook. Another brand that has announced it's entering the Arizona market is FanDuel. It will be providing wagering at Phoenix Suns Arena, home of the professional basketball team of the same name.
Mike Raffensperger, FanDuel group chief marketing officer, couldn't hide his excitement. He said we are living in "momentous times" for FanDuel, the team, and its supporters. Raffensperger described his brand as best in class and announced that the new betting parlor will be rather luxurious. He also revealed that the entire deal will be a long-term partnership.
It is believed that the NFL's Arizona Cardinals and NHL's Phoenix Coyotes will soon follow in these footsteps. If not this season, then the next one.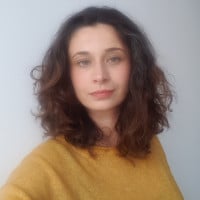 Borina Kopcic Pandur is a skilled and imaginative writer with years of experience in the gambling industry. As a writer for GoodLuckMate, she specializes in crafting detailed and engaging casino reviews that offer a fresh perspective on online gambling. With her unique writing style and profound industry knowledge, she provides readers with expert evaluations and insightful perspectives.