Gambling giant Entain released a report based on a study carried out by CT Group. The survey showed that over 55% of Brit bettors consider gaming and betting as social engagement. The study included 2,000 Britons and looked at factors such as betting frequency as well as betting integration in the Brits' daily lives.
CT Group Survey Says Gambling is a Social Engagement
Over 2,000 Britons surveyed by CT Group for Entain placed bets on other gambling options apart from the National Lottery not less than once per month. The results from the survey are quite interesting.
The findings were that at least 55% of the participants consider gaming as a social engagement. A quarter of this number even formed good friendships courtesy of gaming and betting. Further backing this finding is that bettors prefer spending more on leisure activities apart from gambling. Moreover, 78% said they spend double the amount on restaurants and pubs compared to gambling.
This formed Entain's conclusion that betting is more of a social engagement. And that most people engage in these gambling activities responsibly and safely. The report also indicated that British adults want the freedom to make their own decisions about how they should spend their free time and funds.
According to the report, this group was a staggering 94% of adults who wager not less than once per month. This figure also revealed an increase compared to the 79% recorded last year in December.

Gambling Still Done in a Safe and Responsible Manner
The study also revealed that at least 90% of participants that stated they enjoyed betting consider themselves as sports enthusiasts. At least 83% of these "enthusiasts" said they prefer betting on outcomes. On the other hand, 50% of the people that enjoy betting say they support the industry as it ventures into grassroots-level sports.
Four out of ten (38%) respondents said they enjoy spending their money on wagering activities. Another two-thirds (58%) of the participants said they are savers. In fact, 84% of these bettors said they have a savings account. These insights reveal that most gamblers play responsibly.
According to Entain's survey, the respondents recorded increased online gambling activity. However, gambling was not the only area that recorded an increase due to the pandemic. Leisure and other aspects of the participants' lives, especially banking and shopping recorded a significant rise in activity. As COVID-19 measures are relaxed, these areas are expected to record a dip in activity. However, most people look to continue to carry their activities online, this includes betting even post the pandemic.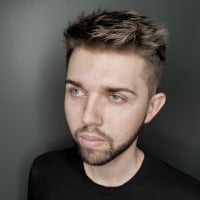 Nerijus Grenda is a prolific contributor to the GoodLuckMate site. With a deep understanding of the online casino industry, gained from his own experience as an avid player, he offers valuable insights on what sets the best casinos apart from the rest. As a writer, Nerijus shares his expertise through expert analysis and thoughtful commentary on various topics related to online gambling, including casino reviews, game guides and industry trends.