A new report reveals that Kindred Group plans to withdraw its Unibet flagship brand from the German market. The gaming company is expected to exit the market starting July 1. Kindred says it will now focus on expanding its presence in North America.
The New Report States Kindred Plans to Exit the German Gambling Market
Kindred Group plans to exit the German gambling market by withdrawing its Flagship brand, Unibet. This is based on a report by the SBC. The gaming operator is expected to exit the market starting July 1, 2022. This announcement also comes just before the Fourth Interstate Treaty on Gambling also set to go live on July 1.
While Kindred will exit the German market, it also plans on expanding its presence in North America. The gaming operator further stated that the market will not be as competitive and sustainable under the Fourth Interstate Treaty on Gambling (GlüNeuRStV).
Kindred said in a statement that license application procedures, regulating the gambling environment, and license conditions must be financially viable, sustainable, and transparent for the market to remain competitive.
The company further stated that its long-term strategy is to focus on locally regulated markets to spur its growth. Kindred also acknowledged that it no longer sees itself as a long-term shareholder in the German market. However, Kindred said that it may change its position in the future. As such, the gaming operator doesn't anticipate a considerable impact on its finances after its exit from Germany.
Kindred Focusing on North America Amid Other Milestones
Kindred's exit from the German market and its attention on expanding its presence in North America is a key move for the company. And it's no doubt that the sports betting expansion in more US states with spur more growth for Kindred.
Kindred recently received two top awards in recognition of its All Employee Share Plan. This innovative two-year plan was launched together with its 2021 long-term business strategy. Before receiving the awards, Kindred announced that it had received a gaming license from the KSA in the Netherlands.
This is another milestone for the company as it strives to achieve its long-term strategy. Speaking about the Dutch license, Kindred's CEO stated that the Netherlands is a crucial market for the company. Henrik Tjärnström further explained that the company is already looking forward to offering its services in the market.
Registration on Unibet's German site is already restricted similar to deposits. But the site remains open until June 30, allowing players to withdraw their funds and also bet with existing balances.
The good news is that the company's share price remains rather steady in midst of the latest news. Although its share price dropped to SEK93.08 on June 17 from SEK99.000 on June 10.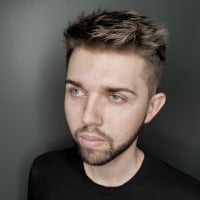 Nerijus Grenda is a prolific contributor to the GoodLuckMate site. With a deep understanding of the online casino industry, gained from his own experience as an avid player, he offers valuable insights on what sets the best casinos apart from the rest. As a writer, Nerijus shares his expertise through expert analysis and thoughtful commentary on various topics related to online gambling, including casino reviews, game guides and industry trends.