The Australia Communications and Media Authority (ACMA) has announced the creation of a gambling self-exclusion register for the country. Engine Australia has been tasked with creating this register, which is expected to be available around the middle of 2022. The goal is to imitate institutions like GamStop in the UK and will help account for the protection of those with gambling-related issues. Engine Australia is perfect for the task, as it is the same organization responsible for implementing GamStop in the first place.
Self Exclusions
With the implementation of a self-exclusion register, individuals will have the autonomy to exclude themselves from gaming even if it is online. The enhanced set of protections that will come with this includes the blocking of promotions and advertisements to the excluded player. This is in addition to a guarantee for the closure of player accounts. The ACMA has called for consultations with gambling operators in order to more easily facilitate all of this. For now, it is still some way off being fully implemented.
While the system is being built and implemented, players still have avenues to getting support in Australia. The Northern Territory Racing Commission can for instance facilitate self-exclusion from all its brands. Players can also opt to self-exclude from individual establishments.

The Australian Gambling Market
Online gambling in Australia is heavily restricted with many games and activities being banned. This might have something to do with Australia's severe gambling issues. It has been reported several times that Australian players are unfortunately some of the most compulsive in the world. In 2017, the country ranked first in the largest gambling losses per adult worldwide. It was almost double that of Finland, which was ranked at number four. It is now said an amount of around €20 billion has been accumulated in gambling expenditures since 2015. Statistics also show that 80% of adults residing in Australia participate in gambling or gambling-related activities. This is all despite the aforementioned restrictions of online gambling, which still remains the fastest-growing segment in the industry for Australia.
Players are still accessing overseas casinos that may not even be licensed to operate in the country. In March of 2020, it was reported that Australian authorities were looking to fine online casinos that were marketing themselves towards Australian players. These fines were to the tune of some €40 billion spread across 10 casinos. With all that being said, it seems way overdue that responsible gaming measures like a self-exclusion register are being implemented.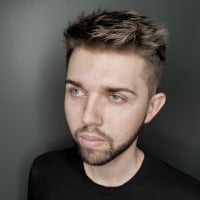 Nerijus Grenda is a prolific contributor to the GoodLuckMate site. With a deep understanding of the online casino industry, gained from his own experience as an avid player, he offers valuable insights on what sets the best casinos apart from the rest. As a writer, Nerijus shares his expertise through expert analysis and thoughtful commentary on various topics related to online gambling, including casino reviews, game guides and industry trends.