The Polish government has issued a warning to gamblers participating in illegal online gambling. Playing on unlicensed offshore operators will attract fines of up to PLN4.5m (€975,740).
Ministry of Finance in Poland to Hunt Down Illegal Operators
Unlicensed gambling is illegal in Poland. This applies to illegal operators offering unlicensed gambling in the country. Individuals seeking unlicensed gambling sites will also face the law. The Polish Ministry of Finance announced the new regulations in a statement.
Players who unwittingly or knowingly play on illegal gambling platforms outside of Poland will face fines of up to PLN4.5m (€975,740). These new regulations make Poland one of the most restrictive for players worldwide.
The regulations in plain words mean players in Poland cannot participate in gambling at offshore platforms. This shifts the burden of responsibility from the operators who target Polish players to the players themselves. Poland is on a mission to ban gambling at online casinos and sports betting.

Whitelisted Domains Operators Can Use in Poland
There's a glimmer of hope for online gamblers even as the Polish government imposes tough restrictions for consumers. The Ministry issued a list of whitelisted websites where players can participate in online gambling.
The available list contains 22 sports wagering operators. This gives sports wagering fans a decent number of options to choose from. But the downside is players must often check taxki.gov.pl to see whether the sites are legal in Poland. This is the official government website.
Online casino players have a limited variety compared to their sports bettors counterparts. Totalizator Sportowy is the only website whitelisted by the Ministry to offer online casino gambling. It's no surprise Totalizator is the only site available. It's a state-owned entity.
iGaming is a major revenue contributor to the Polish government. This explains why the country is in no hurry of giving up its monopoly when it comes to offering online gambling services. The revenue from online casino gambling surpasses sports betting revenue by far.
Prison Sentences and Astronomical Fines for Perpetrators
Poland considers offshore gambling as a tax offense. This is why the government issued maximum penalties for perpetrators. Parties found to run or organize gambling operations face even higher penalties. Such activities could lead to three-year maximum imprisonment and a fine of up to €3.4 million. This goes to show the government's conviction in its uncompromising position against illegal gambling.
The government is clear about its position when it comes to gambling in Poland. Anyone wishing to offer legal gambling services in the country must follow the laid down regulations. And this applies not only to gambling operators but also affiliates.
The new regulations come a few months after casinos reopened in the country. Century Casinos is one of the establishments now welcoming customers to its facility. Casinos went through several closures with the most recent bout coming on March 19. This was after they reopened in February after a two-month closure.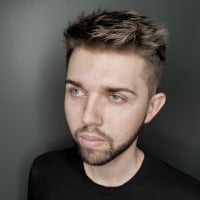 Nerijus Grenda is a prolific contributor to the GoodLuckMate site. With a deep understanding of the online casino industry, gained from his own experience as an avid player, he offers valuable insights on what sets the best casinos apart from the rest. As a writer, Nerijus shares his expertise through expert analysis and thoughtful commentary on various topics related to online gambling, including casino reviews, game guides and industry trends.