Bonus abuse has always existed, and the introduction of online casinos has brought it under the spotlight. In fact, when online casinos came into play in the early 90s, bonus abuse was something that casinos simply accepted. This acceptance ended up in significant losses for the casinos, so eventually, enough was enough. Various restrictions were eventually put on these bonuses, but that did not put an end to bonus abuse. In this article, we'll break down what bonus abuse is and explain how the current gambling industry views it.
How
Online Casino Bonus Abuse
Works
We all know that online casinos often use special promotions and bonuses as a marketing strategy to bring in new customers. These promotions can range from signup bonuses for new players to free spin bundles to promote new slot releases. All players need to do to claim the juicy prize is simply register with the casino and possibly enter a bonus code. After that, the bonus funds should be in their balance immediately, and they can enjoy some iGaming action.
So, where does the casino gaming bonus abuse part come in? Well, some players will make multiple accounts with fake or stolen identities to claim the same promotion. Then, they'll abuse the free spin bonus (or any other promotion) they claimed, and if they go undetected, cash out the winnings they made. This form of online gambling fraud definitely isn't a new occurrence in the industry. Fortunately, casino operators and regulative authorities are taking several measures to fight the issue of bonus hunting.
The Truth About
Casino Bonus Fraud
There is no mistaking that some people dedicate their time to trying to abuse online bonus promotions. Introducing wagering requirements has been the major talking point surrounding this ongoing issue. Yet, these "bonus hunters" look for the smallest of details in the terms and conditions. These details can hold the key to beating the wagering requirements and converting bonuses into real cash. Thus, they're a great measure in preventing casino bonus prize abuse.
In the early days, the casinos gave bonuses in good faith. Abusing these bonuses was not illegal but was seen as going against the general casino etiquette. Action is rarely taken lightly, though, receiving a ban from the casino or a network of casinos is usually to be expected.
However, there are many occasions when people unintentionally abuse the casino signup bonus that they have claimed. What happens in this situation? Well, ignorance of the rules is rarely an acceptable excuse, and the same result of casino bans can again be expected. Forgetting to read the rules or not understanding the rules is a common issue, but this still falls under the terms of bonus abuse.

Common Broken Rules That Lead to
Betting Bonus Abuse
If you're not sure what bonus rules are essential and can lead to issues, we've listed the most common ones. Make sure to remember them!
Multiple Accounts
Most casino bonuses get limited to one player, and often the rule gets tightened to only one player per household. Casinos track the IP address, and multiple logins from the same IP are going to be flagged as suspicious. It may only be a friend logging in from your home, but it will require an explanation to avoid potential bans or account restrictions.
Saving Bonus Money
Tactically saving bonus money to use with other promotions to help boost your winning chances will often get flagged. You may get away on one or two occasions, but the operator will investigate repeated behavior to prevent game bonus abuse.
Claiming Multiple Bonuses
Sometimes, an error in the casino software will allow you to claim multiple bonuses. It may seem tempting, but this is literally a free bonus scam. Hence, it will often result in the casino reviewing the situation once they fix the issues. You may get banned even if you thought you were in the right.
Ignoring Game Rules
Games with a low house edge often get restricted, such as blackjack and poker. Modern technology should stop you from playing your bonus on these games. However, sometimes a player can slip through and abuse their casino slots bonus on a table game. Accidentally or not, in doing so, they will probably face either the removal of the bonus or a straight-up ban.
Breaking Maximum Bet Limits
Players can find their bonus being confiscated due to them not realizing the maximum bonus bet amount limit. It's a sneaky rule often hidden in the bonus terms and conditions, but it is one that many beginner players break unknowingly. Even just a few cents over the limit can be enough for the casino to remove the bonus.

Staying on the Right Side of the Bonus Rules
Nearly every casino bonus will come with some form of terms and conditions. The confusing thing is that these rules change from casino to casino. Some casinos aim to provide player-friendly rules to give their members a good chance of converting bonuses into real money. Other casinos are more cautious and place huge wagering requirements on the bonus to ensure it doesn't lose out on too much money.
No deposit bonus abuse will be an ongoing fight for the casinos, and on the whole, most players stick to the rules. Many others simply do not realize that they were "abusing" the bonus until it is too late and the money's gone. Our take on all this? Be bonus wise and take the time to read the rules, and keep your name off the "bonus abuser" blacklist.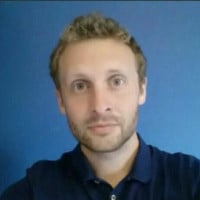 Steven is GoodLuckMate's casino veteran, having started in the industry in 2007! Although he knows everything about online gambling, it's sports betting that is his true passion. Additionally, he's not only our go-to writer for casino reviews, but he's also the one keeping the closest eye on iGaming companies, so he always knows what they are going to do next.