In the super-popular Live Lightning Baccarat game developed by Evolution, there was an exciting and unforgettable moment for both players and the developers recently when a Tie bet earned a 1,600x multiplier on the baccarat table. The moment was captured on YouTube, too, which only added to the jubilation of the players on the receiving end of the amazing win.
The event was described by Evolution as "an electrifying big win," which ended up giving the winning players a total reward of €143,588 – a staggering amount for the classic table game. Plus, it's quite possible that this is one of the biggest wins that a game like Lightning Baccarat has ever given out, seeing as it was won on the Tie bet – the one most players avoid choosing!
The lucky winners must be elated to have bet on the Tie bet and receive such an impressive cash prize. In a YouTube video published by the Evolution social media team, you can get to experience the thrill of a massive baccarat win by watching the snippet of the winning session.
Evolution also congratulated the lucky winners through the publishing of the online video. It really needs to be seen to be believed. Hopefully, players can enjoy wins like this more often!
If you're not familiar with the Lightning Baccarat game from Evolution Gaming, this good news for players might just be enough to convince you to start playing it yourself. And you couldn't be in better hands – while some game developers focus more on online slots, Evolution is well known for producing excellent table games and live dealer games like blackjack, baccarat, and roulette…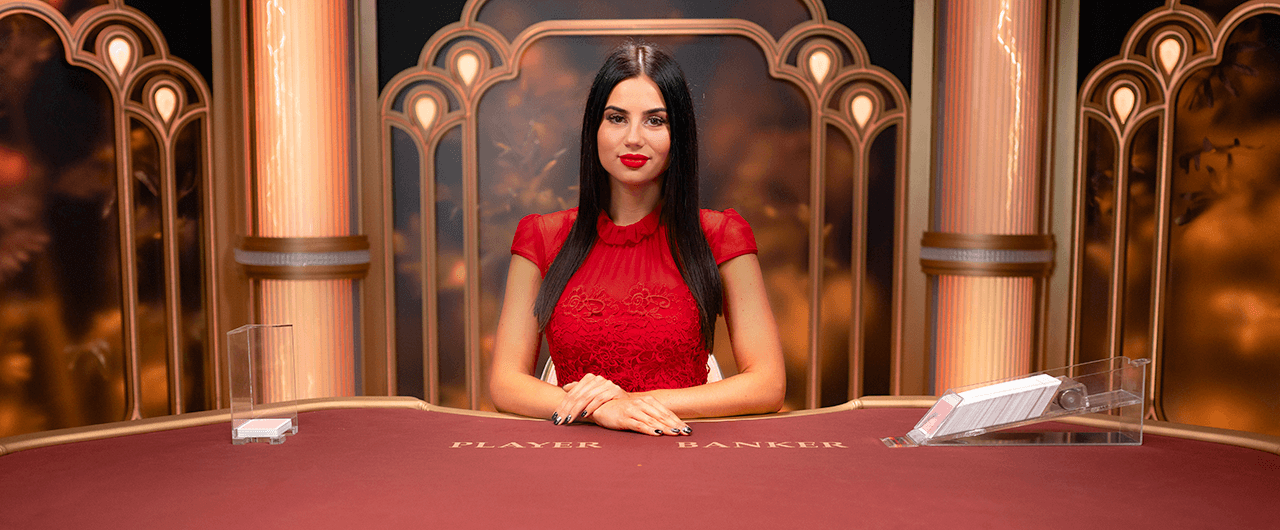 Electrifying Wins with Evolution Games
If you enjoy playing baccarat online, there's almost no way you won't enjoy playing the live version of Lightning Baccarat from Evolution. The game offers a complete gambling experience with top chances to win and impressive payouts, and all streamed via multiple HD-quality cameras.
The game is similar to the Lightning Roulette game (also from Evolution), which bagged multiple awards upon its initial release. Lightning Baccarat, then, is the classic baccarat game but with a unique twist. It features Lightning Card multipliers that are powered by a random number generator (RNG) in every round to offer top wins that far outstrip the base game wins.
Therefore, the game combines the classic gameplay of baccarat with the excitement of a live dealer and the additional opportunities to land huge wins on your winning hands. Because of the multipliers offered, you can enjoy better payouts than you would get from standard live baccarat.
You expect to see between one and five Lightning Cards in each game round, randomly chosen from a standard deck of cards. Each card contains a payout multiplier that is separate from the winnings you get on your winning hand. The multipliers can be 2x, 3x, 4x, 5x, or 8x your bet.
Keep in mind that a 20% Lightning Fee is added to your total bet as you play this game. But, this shouldn't discourage you, as there is plenty of potential for earning massive wins anyway.
And as we saw above, the most exciting part of the Lightning Baccarat Live game is when the Tie bet earns a 1,600x multiplier. This ended up rewarding players with a total of €143,588! Apart from the insane payout, you can also look forward to the attractive gold and black design, an easy-to-understand user interface, and friendly dealers.

Out of all the writers at GoodLuckMate, Samuel is hands-down the one who reviews and tests the most video slots on a weekly basis. So, if there's anyone who knows which games are worth spinning (and which are not), it's him. He's also lurking around online casinos constantly to find the best offers and campaigns, which means he's one of our go-to bonus experts.