The ACMA continues to enforce blocking orders on illegal gambling. ACMA's recent blocking orders fell on seven affiliate websites. These sites were found to promote illegal gambling sites. ISPs will now move to block access to these sites.
ISPs to Block Access to Sites Promoting Illegal Gambling Services
The Australian Communications and Media Authority announced new blocking orders. These orders apply to sites promoting illegal online gambling services.
ACMA sent a request to several ISPs in Australia asking them to block access to affiliate websites posing as independent reviewers. Many complaints about these sites fell on ACMA's desk. This prompted the regulator to conclude they breached the Interactive Gambling Act of 2021.
The sites targeted by ACMA include Pokies, Aussie Casino Hex, and Australian Gambling. Other sites are True Blue Casinos, Australian Casino Club, Australian OK Casinos, and Aussie Online Pokies.
Fiona Cameron commented on the recent blocking orders. They said these sites can drive unsuspecting customers to illegal gambling websites. Cameron added these sites don't have any form of player protection as required by regulations. Fiona Cameron is a member of the ACMA Authority.
The ACMA blocked 18 websites in February. It followed up in March with 10 more blocking orders. This Authority received additional responsibilities courtesy of the Interactive Gambling Act of 2001. The Authority has now blocked over 279 unregulated gambling sites.
This takes the number of blocked platforms in the country dip by 95% at the close of June 2021. Problem gambling is one of the biggest concerns the country is dealing with now.

Players Yet to Receive Their Winnings
These affiliate websites work by linking illegal online gambling services. They then receive commissions from the illegal sites for the traffic offered to the sites. These illegal online gambling platforms are sites with online casinos where gamblers pay an amount to access various online casino games.
Cameron added part of the complaints included customers expressing their frustration of not receiving their winnings. Plus these sites use pressure tactics as well incentives targeting vulnerable players.
The ACMA pointed to various shortcomings in March. It further moved to restrict gambling via credit in the country. Investigations by the Authority found gamblers in the country used phone lines to request credit to gamble. The ACMA said some of these players wouldn't qualify for credit in normal circumstances. Yet they received the funds they requested.
The ACMA enforced measures such as monitoring funds transacted between operators and players. It also includes monitoring the number of exemptions. That's not forgetting establishing a credit contract.
Queensland state government launched its plan aimed at reducing gambling harm. The plan is set to run for four years. One of the main focus areas is the industry's social responsibility. It also plans on leveraging technology and collaborations to reduce gambling harm.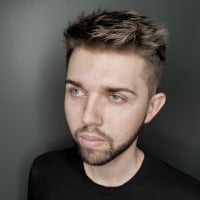 Nerijus Grenda is a prolific contributor to the GoodLuckMate site. With a deep understanding of the online casino industry, gained from his own experience as an avid player, he offers valuable insights on what sets the best casinos apart from the rest. As a writer, Nerijus shares his expertise through expert analysis and thoughtful commentary on various topics related to online gambling, including casino reviews, game guides and industry trends.