Regulatory commissions all across Europe have started publishing 2020 results. One of them is the Alderney Gambling Control Commission. The regulator revealed some interesting numbers, the most important being that now there are 50 companies with the Alderney license. At the same time, it didn't revoke or refuse any of the licenses.
The Commission is "Doubling its Efforts"
As already mentioned, there are 50 operators licensed by Alderney Gambling Control Commission. 35 companies have full licenses, and 15 companies operate under associate certificates. Let's compare those numbers to the years prior. In 2019, there were 46 licensees, but in 2018, 53 firms had an Alderney license. It can be said the number of licensed companies stays more or less the same. The Commission licensed six new companies in 2020, just like in 2019.
The Commission's chair, Lord Faulkner of Worcester, revealed the authority "redoubled its efforts" to help maintain a healthy environment. According to his statement, a lot of effort was put into creating continuity and stability. This is incredibly important as the iGaming industry faces more and more challenges. He also noted that their strategy proved to be beneficial for both existing and new licensees.
Complaints and Inspections by Alderney Commission
The year 2020 also saw a decline in the number of inspections and sanctions. The Commission conducted only 13 inspections, compared to 33 in 2019. It also issued 27 sanctions, significantly fewer than the 86 sanctions issued in the year prior. The report also reveals there were 16 complaints made by players. In 2019, there were seven more - 23. No complaints required a hearing. Lord Faulkner of Worcester explained the Commission's off-site monitoring regime remained unchanged. Due to Covid-19 all inspections were conducted remotely. He claims they were executed by "adopting a risk based approach to complement the scheduled onsite inspection programme". The Alderney Commission also spent the year collaborating with other authorities and regulators, as well as different organizations both locally and internationally.
According to the report, complaints arose for various reasons. They include unfair, fixed, or unbiased gambling, as well as bet disputes. Customers were also not happy with ID requirements, technical malfunctions, and the quality of customer service. The regulator also lists unfair game rules, T&C and bonus requirements, and unfair account closures as reasons for complaints. There were also some withdrawal issues and problem gambling concerns.

Revenue and Profits
The authority reports a total of £4.0 million in revenue. That is a decline of 14.6% compared to 2019. The majority of the money, or £3.4 million, is generated through license fees. This is also 14.6% less than in 2019. The Commission managed to generate £513,000 through other types of fees.
Alderney Gambling Control Commission also revealed it had spent 11.5% less on its operating expenses. In 2020, it cost £2.3 million to keep the engine running, most of which was spent on staff, administrative expenses, and web hosting charges. In total, the regulator had an income of £1.6 million, which is 16% less than in the year before. Lord Faulkner of Worcester said he is pleased that despite all the troubles and a tumultuous year, financial benefits remained in line with his expectations.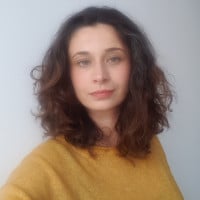 Borina Kopcic Pandur is a skilled and imaginative writer with years of experience in the gambling industry. As a writer for GoodLuckMate, she specializes in crafting detailed and engaging casino reviews that offer a fresh perspective on online gambling. With her unique writing style and profound industry knowledge, she provides readers with expert evaluations and insightful perspectives.