Yggdrasil is giving away a whopping €80,000 in cash prizes over the next two weeks. Most Yggdrasil partners will be connected to this network campaign, and you only need to play the selected games to be in with a chance of winning. We'll outline all the details shortly, but the whole promotion highlights the team's latest invention, JackDrops. These premium prizes will be available in the latter stages of the promotion after all the smaller prize drops have been won. Reelercoaster is all about speed and unstoppable momentum that leads players to the final days and the top prize of €10,000 in cash!
Over 1000 Random Cash Prizes to Be Won
Taking part in this network campaign requires a simple click of the opt-in button for each of the two prize drop and JackDrop stages. You have seven of Yggdrasil's top slot games to play, and the Reelercoaster prizes can be awarded at any time and with any bet per spin cost as well. It's a really straightforward promotion.
So, what exactly can be won during the Reelercoaster? €60,000 has been set aside for players between 2-15 August. These range from €10 and all the way up to €5,000 in total. An additional €20,000 will also be won between 12-15 August. These are the bigger JackDrops prizes with maximum amounts of €5,000 up to €10,000 during the last two days of this promotion.
Below you can find the featured games that can lead you to these big cash prizes. Simply play them with real money, and you'll be in with a chance of winning.
Featured Games
It's suited to all players and budgets, and you get to play some of the best games from the Yggdrasil studio, too. It's bound to be popular with the casino community, and the JackDrops tool will also attract the attention of the online gaming world.

Understanding the Important Reelercoaster Rules
One of the most attractive details of this network campaign from Yggdrasil is that all prizes are cash and free from any wagering requirements. Players can also win more than one prize during the first €60,000 prize drop stage, and remember that any bet amount can trigger a cash prize. The €20,000 JackDrop stage will guarantee minimum prizes of €1,000, but this can quickly rise to €5,000 and €10,000 as well.
Yggdrasil is a top-name casino studio with a gift for creating immersive and beautiful-looking slot games. That alone should be enough for players to take part, but when you include the €80,000 in wager-free cash prizes, then it becomes a no-brainer. Head to your favorite Yggdrasil casino and opt-in today while the prizes are still available because any spin can win!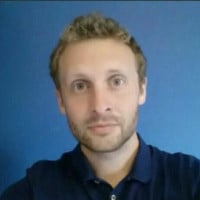 Steven is GoodLuckMate's casino veteran, having started in the industry in 2007! Although he knows everything about online gambling, it's sports betting that is his true passion. Additionally, he's not only our go-to writer for casino reviews, but he's also the one keeping the closest eye on iGaming companies, so he always knows what they are going to do next.