Australian police are clamping down on match-fixing in esports. Several people have been arrested in Australia for match-fixing and illicit betting on the popular game, Counter-Strike Global Offensive.
Match-Fixing Becoming a Bigger Issue
Match-fixing in esports could become a real problem if action is not taken to prevent it. This is the stance of the FBI, who are now following the lead of the Australian police. As such, the FBI will target match-fixers in North America.
This information came to light thanks to an interview with the popular YouTuber slash32. Ian Smith, the Esports Integrity Commission's commissioner, mentioned in the review that there is an ongoing investigation into a group of influential match-fixers in Australia.
Smith described it as 'classic match-fixing.' Players are being approached by betting syndicates and being asked to lose games on purpose for money. According to Mr. Smith, this practice has been going on for some time now. Also, it runs much deeper than most people would expect.
Smith confirmed that his organization is working closely with both the FBI and the Australian police for this operation. The FBI has recently set up a sports betting investigation unit. This move was taken as a result of the rise of sports betting in the USA in recent years. The team, however, is still in its infancy, and as such, some outside help is of great benefit to them according to Mr. Smith.

Not the First Time
Regarding the issues in Australia, Mr. Smith stated that information about sentencing was due in the coming months. Several players have already received bans and fines. The match-fixing was revealed by checking Discord servers, in-game chats, and various other platforms. This is not the first time such issues have arisen in Australia.
In 2019, six individuals were arrested for match-fixing in the country. This was also for betting on matches involving the Counter-Strike Global Offensive.

FBI Taking Action the US
In America, the FBI and the EIC are looking into ESEA's MBL North America division that is said to have been involved in match-fixing. Match-fixing is a problem that many sports face. With esports being new to the market, it is going to take some time to regulate and prevent these things from happening. This appears to be even more so in America, as they continue to wrestle with legislation regarding online sports betting in general.
Andreas Krannich, the Managing Director of Integrity Services at Sportradar, also addressed these issues. According to Mr. Krannisch, match-fixers would find it easier to target smaller and more vulnerable esports leagues. Now, syndicates are starting to exploit these small leagues. The syndicates have been reaching out to those who take part in esports individually. All in the hope of getting them to throw games and fix matches. This could also include referees and coaches, not just players.
Krannich believes that the problem of match-fixing always starts with sports betting. Esports has been growing in popularity in recent years. This has no doubt also been accelerated by the Covid-19 pandemic and the cancellation or delay of physical sports events.
The problems that the US is facing are due to the way it legislates. The country is divided into 51 different states. This creates a lot of issues, with each state having different rules and regulations regarding esports. This problem doesn't affect countries like Australia. There, sports betting is all regulated under the same jurisdiction.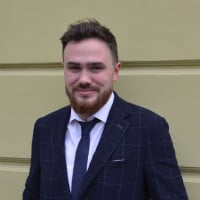 Liam is a skilled writer and journalist, highly regarded for his perceptive examination of the gambling industry. He specializes in online casinos and sports betting, and his work has been published in top-tier publications. Here at GoodLuckMate, Liam covers the latest industry news and has also authored various gambling guides, offering both beginners and experienced players in-depth analyses of games and strategies.