Bally's Corporation announced on June 1, 2021, that it had completed the acquisition of Bet.Works, a gaming content supplier. This deal of $125M is set to increase Bally's portfolio as it seeks to actualize its diversification and long-term growth strategy.
Bally's to Acquire Bet.Works Turnkey Solutions and Technology Stack
While Bally's Corporation announced it completed the acquisition of Bet.Works this June, the deal was already in bed in November. This was after Bally's agreed to a $125 million payment for sportsbook operators in Colorado, Iowa, Indiana, and New Jersey.
The deal also included the acquisition of the platform's turnkey solutions and technology stack. Bally's paid half of the amount was offset via shares, a move that Bet.Works' shareholders approved and will be held for at least one year.
Bally's Corporation Board of Directors Chairman, Soo Kim said that they have transformed Bally's into a top gaming and entertainment US company. The chairman added that the company offers its customers a multi-channel experience combining its digital capabilities and top-of-the-line properties.
Bet.Works range of capabilities such as risk management, compliance function, customer services, operations, and marketing. These make Bally's an integrated iGaming and sports betting platform that combines online gaming and land-based casinos.
The Chairman also added that the gambling industry is rapidly expanding but with the incorporation of top-notch technology from Bet.Works will allow Bally's to jump on crucial opportunities. Mr. Kim also said the company is looking forward to releasing more interactive products as the year continues.

Bally's to Create Two New Divisions After its Acquisition
As it announced the acquisition of Bet.Works, Bally's also announced the creation of two divisions. Bally's Interactive will include Bet.Works sports wagering activities. This division will also include North America's Monkey Knife Fight that deals with fantasy sports and SportsCaller, a free-to-play content provider.
Bally's Corporation CEO and President, George Papanier said the company has spent a lot of its resources into creating interactive content and an online sports betting suite since it announced the acquisition deal in 2020. The President also expressed the company's confidence in its platform when it comes to providing top-quality content its massive customer base that sits at over 14 million.
On his end, Bet.Works CEO and founder said that the company was more than happy to set off on a new journey under Bally's Interactive. The CEO added that the company would continue to build on its growth experienced in 2020 by taking Bally's online gaming and betting technology to a new level. He said this in reference to Bally Bet, a sportsbook brand in Colorado, and Bally Sport.
Mr. Wang is set to lead the integration process that consists of over 190 employees. Bally's Interactive, on the other hand, is planning on opening a technology development center in Rhode Island. The company hopes to employ at least 25 staff members once it's completed at the end of this year.
Bally's Expansion Strategy Taking Shape
Bally's expansion is taking shape with the latest deal partnership with Bet.Works. But the deal comes at the back of another recent partnership, this time with Gamesys Group. The two merged later in March in a deal worth $2.74bn. The deal is set to expand the company's reach in the growing US gambling market.
Bally's Corporation is an American company that is invested in the casino and betting sectors. Started in 2004, this company has grown into a force to reckon with, owning 12 casinos in eight states. These casinos offer over 13,000 slot machines and 460 table games. Ensuring these properties run smoothly are over 6,000 employees. The company also trades shares on the NYSE (New York Stock Exchange as BALY).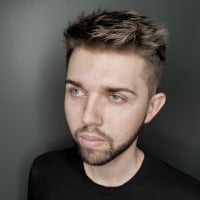 Nerijus Grenda is a prolific contributor to the GoodLuckMate site. With a deep understanding of the online casino industry, gained from his own experience as an avid player, he offers valuable insights on what sets the best casinos apart from the rest. As a writer, Nerijus shares his expertise through expert analysis and thoughtful commentary on various topics related to online gambling, including casino reviews, game guides and industry trends.