If there is one nation that loves to gamble, it's the Brits. However, the latest regulations and bans of certain payment methods make the entire process a bit more complicated. With the ban of credit cards for casino deposits, many punters had to find alternatives. And according to the research executed by YouGov, they have nothing against cryptos. Even though they are suspicious about the entire crypto craze, they are more likely to use crypto than the general population. The results show 17% of British gamers and 11% of all British adults are ready to use cryptos in the next 12 months.
Are Cryptos the Next Big Payment Method?
Crypto casinos are nothing new and have been around for quite a while now. Still, most customers don't consider cryptocurrencies to be a mainstream payment method yet. According to the survey, 74% of the general population and 75% of gamblers have no idea how cryptos work. And yet gamblers are still ready to take a shot at them, and use them online. The skepticism among punters is also slightly higher than among the general public. 54% of gamblers in Britain think cryptos can't be trusted, compared to 52% of non-gamblers. 52% of gambling enthusiasts also believe blockchain cryptos, of which bitcoin is the most popular, are just a fad that will quickly go away.
Oliver Rowe, Director of Reputation Research at YouGov, explained that different ages have different attitudes towards cryptos. Younger gamblers tend to be more open and accepting. This is especially noticeable among Millennials, both those who gamble and those who don't. The generation with the highest level of financial power sees cryptos as "the future of online financial transactions". 13% of Millennial gamers are ready to use cryptos instead of classic bank accounts. There are many advantages of cryptos over fiat methods. The most notable ones are low costs of transactions, universal exchange rates, anonymity, and faster processing. Obviously, all of these are incredibly important to gamblers all across the globe, including the British.
The Most Popular Cryptos in Britain?
New cryptos show up on the market every day. However, only the most powerful ones are taken seriously and actually used. The crypto market is focused predominantly on bitcoin. One in seven Brits used BTC in the past year. 25% of British adults used Ethereum, and 18% Binance coin.
This speculative market is acceptable for 17% of gamblers and 12% of people in general. Nonetheless, 25% of younger punters are willing to invest in cryptos, despite the risks. Cryptos are incredibly volatile, and prices can fluctuate tremendously within days. For instance, in March 2021 the price of Bitcoin was around $60,000 but it went down to under $55,000 within just a few days.

About YouGov
YouGov is an international research group, and one of the largest research networks. It has a proprietary panel of over 11 million registered members all over the world. The group operates in the UK, South and North America, India, Asia Pacific, and Europe. Its main goal is to generate data that will be a public resource of remarkable value.
YouGov has 37 offices worldwide, with 1,100 employees. Their reliable, objective, and unique data support and improve marketing activities, but also help governments, institutions, and organizations to define their goals and develop effective strategies.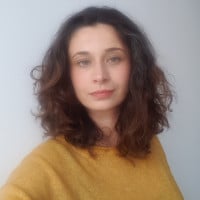 Borina Kopcic Pandur
Updated: 31 May 2021
Borina's gaming journey started somewhat unexpectedly in the autumn of 2015 when she decided to quit her career as a beauty editor in one of the most renowned Croatian media compan...