The gambling giant Caesars Entertainment has signed into a 10-year partnership with Carousel Group to establish the aptly named betting site SportsBetting.com in the states of New Jersey, Indiana, and Iowa. This move comes as little surprise, as more and more US states move towards regulated online sports betting markets. While New Jersey allows for online casinos, as well as sports betting, many other states like Indiana and Iowa only permit certain online betting activities, namely sports. Carousel Group's SportsBetting.com is already available to players in Nevada for about a year and this seems to have been enough to catch the attention of Caesars. The announcement of the partnership sent Carousel stocks sky-high and now the company has a lot to prove with its opening into the new markets.
Who Are Carousel and Caesars?
Caesars Entertainment's history goes back to the Las Vegas boom, first beginning operations in 1937. To this day it remains one of the largest companies in the world, generating almost five billion US dollars in yearly revenue. All in all, it can be considered one of the true grandaddies of modern gambling. It is no wonder then that the loosening of online gambling regulations in many US states has attracted the presence of this illustrious and multi-award-winning organization. Carousel Group has somewhat of a less grand history, but notable nonetheless. Having only established in 2017, it is a relatively young company but has achieved a lot in its time. It now owns a number of brands with the key focus being on sports betting. Their timing has been impeccable, as it was only in 2018 that the Professional and Amateur Sports Protection Act was rescinded. This was important, as it gave individual states autonomy over deciding their own sports betting laws. Many states have since regulated the industry, providing huge opportunities for iGaming companies like Carousel.

Current Gambling Regulation In The US
Since the 2018 change in federal law, most states have either already or are in the process of setting up a regulated sports-betting market of their own. Only a few, like Utah, have remained resolute in their anti-gambling stance. This large wave of sports betting availability and opportunity has already been cited as generating a large amount of revenues and additional taxes. Despite this, online casino games remain heavily restricted throughout the country with only a few states regulating them. Huge organizations like Caesars claiming their stakes in the online scene can only be a good thing for all online players, as this represents a growing pressure for organizations to want to open up new markets with the aligned benefits of providing additional sources of tax generation for the government.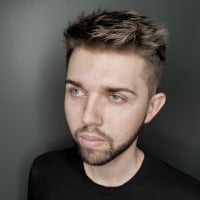 Nerijus Grenda is a prolific contributor to the GoodLuckMate site. With a deep understanding of the online casino industry, gained from his own experience as an avid player, he offers valuable insights on what sets the best casinos apart from the rest. As a writer, Nerijus shares his expertise through expert analysis and thoughtful commentary on various topics related to online gambling, including casino reviews, game guides and industry trends.