In May 2021, lottery sales in China jumped by 3.4% year-over-year to CNY30.20 billion or about €3.94 billion. This latest report was released by the country's Sports and Welfare Lotteries. These generated CNY29.22 billion throughout May 2020. Besides the year-over-year increase, total market sales also noted a 3.8% month-over-month jump. In April 2021, the lottery sales in the country reached CNY29.10. Most of the sales came from the Sports Lottery, i.e., about CNY18.88 billion. This figure represents an increase of 24.2% compared to the reports received last year.
Welfare Lottery Sales Down by Nearly 20%
While the Sports Lottery sales increased and contributed the most towards the total sales, Welfare Lottery sales decreased. Their year-over-year drop was 19.2%, and the revenue generated was CNY11.3 billion. The primary income source for this category of sales was the digital sector. Here, sales reached CNY7.28 billion in May or up by 1.2% compared to last year. Meaning, more than half the Welfare Lottery Sales in China throughout May happened online. Instant ticket sales noted a significant drop of 5.3% to CNT2.28 billion, whereas keno sales jumped by 12.7% to CNY1.76 billion.
Digital sales left a positive mark in the Sports Lotteries vertical, as well. This channel noted an 8.4% increase to CNY6.40 billion in May. Chinese players loved sports prediction games the most as they spent CNY10.13 billion throughout May. This figure is 5.5% higher year-over-year. However, instant sports lottery sales decreased by 3.3% to CNY23.54 billion.

Year-Over-Year Lottery Sales Jumped in 19 Chinese Provinces
The latest report released by the Sports and Welfare Lotteries shows that 19 Chinese provinces increased year-over-year lottery sales. Sichuan, Guangdong, and Henan are among those. In these provinces, the respective lottery sales in May hit CNY354 million, CNY466 million, and CNY362 million.
The lottery has become increasingly popular among Chinese players, as all the figures show. Namely, in the first five months of 2021, the total sales hit CNY143.82 billion. This revenue is higher by an impressive 59.2% compared to the first five months in 2020. Still, it's fair to note that 2020 had generally worse results due to the COVID-19 pandemic. When focusing on the first five months of the year, Welfare Lottery sales hit CNY56.48 billion. The Sports Lottery sales were much higher at CNY87.35 billion. The first vertical increased by a reasonable 28.4%, while the latter rocketed by 88.5% year-over-year.
Chinese Government Remains Dedicated to Cracking Down Illegal Gambling Activities
Gambling in China has been illegal in the country ever since 1921. That hasn't stopped Chinese players from gambling online at offshore casino sites and partaking in cross-border gambling activities. Yet, the Chinese government remains dedicated and determined to prevent this from happening by cracking down on illegal gambling. Moreover, the Ministry of Public Security has been introducing strict anti-gambling penalties.
According to Minister Zhao Kezhi, the reasoning behind these actions was preserving the country's economic security, social stability, and national image.
Ever since boosted police operations started in 2020, China has discovered 17,000 cross-border gambling operations and over 110,000 suspects. The government also uncovered and shut down more than 3,400 iGaming platforms targeting Chinese consumers.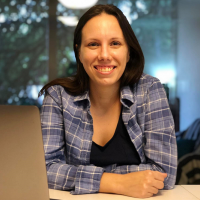 Milena is second-to-none when it comes to researching, reviewing, and recommending top online casinos. She stops at nothing when it comes to getting all of the facts and figures straight in each of her expert reviews. Plus, having worked as a writer within the iGaming industry since 2014, Milena has seen it all and is familiar with every aspect of online casinos.