Evolution's Crazy Time is a live casino game where things get pretty crazy. However, they rarely go so crazy that the game pays out an astonishing €14.4 million! Yes, you read it right. One of the highest-paying games on the market strikes again thanks to the Coin Flip bonus. Heads or tails? It doesn't matter, as the game has just hit the record with its second-highest payout to this date. Congratulations to all the lucky winners out there!
How to Win €14.4 Million?
Okay, okay, there is no guarantee that you will ever see a win as big as this. However, that won't stop us from telling you what happened. First, the Top Slot feature stepped into the spotlight. After a couple of spins, the first reel landed on the popular Coin Flip feature, while the second one triggered a 50x multiplier. Not too shabby, right? Although this combo happens quite often, it is always a nice sight for gamers' eyes.
Then the host spun the big wheel, and guess what? The ticker decided to stop at the Coin Flip wedge! This intense bonus round took place on a screen, where a virtual system adds values to every color. Now, there were two options. Red, with a fine x150 multiplier, or blue, with a breathtaking and life-changing 5,000x multiplier. As the chat members held their breath, you could feel the tension build up!
Fortunately for everyone brave enough to make the right bet, the coin landed on blue! Courageous players from all over the world have pocketed a sensational €14.4 million in total!
Crazy Times at Evolution
Crazy Times is one of the most thrilling games in Evolution's portfolio. This is not the first win of such massive proportions. Less than a year ago, the same game rewarded lucky players with a total of €13.6 million. In that case, the lucky bonus game was Pachinko, a type of gambling entertainment that comes from Japan. On most occasions, Pachinko seems to be the lucky bonus game for many, as it frequently helps land wins worth millions.
Building on a money wheel concept, Crazy Time might look like any other money wheel game. Yet, it is the bonus games where it manages to surpass its competition. In addition to Coin Flip and Pachinko, the title also features Cash Hunt and Crazy Time bonuses.
After releasing it in the summer of 2020, Evolution further established its dominion over the live gaming industry. Since then, it expanded its portfolio with several fun titles, including the exciting Cash or Crash, and the highly entertaining Gonzo's Treasure Hunt live slot.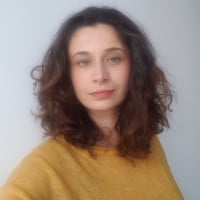 Borina Kopcic Pandur
Updated: 01 Jul 2022
Borina's gaming journey started somewhat unexpectedly in the autumn of 2015 when she decided to quit her career as a beauty editor in one of the most renowned Croatian media compan...