The Victorian Commission for Gambling and Liquor Regulation has issued the Crown Resorts Melbourne with a fine of $720,000 (AU$1 million) after it failed to adhere to junket rules. This comes after it was faced with a possible license suspension back in July after suspicious activities were investigated.
Maximum Fine Issued
The fine was issued as a result of Crown Resorts Melbourne's continued cooperation with suspicious junket partners. These were named Mr. A and Ms. B by the VCGL. The authority stated that, despite requests, Crown Resorts continued to work closely with the two parties. This has led to them receiving the maximum fine that can be handed out by the VCGL.
The maximum fine of $720,000 (AU$1 million) could soon see a significant increase up to $72 million (AU$100 million). Ross Kennedy, the body's chair, believes that this reflects the serious nature of the offenses committed. They added that they expect all of the operators working under the commission to be as proactive as possible in maintaining its rules and regulations.
They added that those operators who knowingly disobey or break the rules will face punishment at the authority's discretion. It is argued that this was the case with Crown Resorts Melbourne, who had been repeatedly contacted regarding the junket rules and who had previously been in hot water with the VCGL in 2021. In July, it was faced with a possible license suspension as a result of an alleged breach of the Casino Control Act of Victoria.

A History of Bad Practices
Crown Resorts Melbourne's relationship with Ms. B had started towards the end of 2015 and had continued throughout the following year. During that time, a $14.4 million (AU$20 million) credit facility was granted to them by a business associate of Mr. A. During this period, Mr. A had been arrested in America.
The situation was amplified as Crown Resorts Melbourne had already been previously fined for similar issues. This was not just a slap on the wrist either, it led to significant changes being made in the state of Victoria's gambling regulations. It increased its fines and also applied a ban to junket operators to be put in place. The company then stopped working with junket operators in 2020 and said that it had learned from previous mistakes.
These are not the only problems that the company has been facing recently. It has also suffered from a shortage of staff and it had stated that it planned to invest money into human resources and training new employees. This involved them working closely with the Australian Hotels Association (Victoria) and the Victorian Chamber of Commerce and Industry. Around 1,000 new members of staff were trained.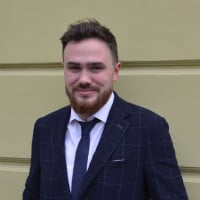 Liam is a skilled writer and journalist, highly regarded for his perceptive examination of the gambling industry. He specializes in online casinos and sports betting, and his work has been published in top-tier publications. Here at GoodLuckMate, Liam covers the latest industry news and has also authored various gambling guides, offering both beginners and experienced players in-depth analyses of games and strategies.