According to EGBA's sustainability report for 2020, 75% of customers have adopted safe gambling tools. Compared to the year prior, the increase is significant. 65% more gamers were ready to activate such tools in 2020 than in 2019. But in what way do European and UK players use the tools that are experiencing increased demand? Let's hear what EGBA has to say!
5% Of Players Use Two Tools or More
If we are going to trust EGBA's data, only 5% of all gamers in the EU-27 and the UK are willing to use two or more tools. Still, 75% of them activate mandatory or voluntary responsible gaming features that operators add to their platforms. 22% of the gaming community believes they control their passion by setting deposit limits. 5% of players think tools are a good way to manage their time. The same percentage of gamers decided to take a break by activating self-exclusion. It seems that players prefer longer exclusions rather than short ones.
Operators are also doing their part to make safe gambling a trend. Compared to 2019, they increased their safe gaming activities by 133%. In 2018, casino teams sent only 0.8 million personalized communications about safe gaming. In the year that followed, they increased the activity and sent 1.2 million messages about safe and responsible gaming. As of 2020, this type of communication simply blossomed. Marketers sent a whopping 2.8 million messages about safe and responsible gambling. Additionally, companies also made sure to send some general messages regarding this hot topic. EGBA claims its members sent 14.2 generic messages within a single year.

What Did EGBA Members Do?
EGBA also provided valuable insight into how its most established members approach the issue of responsible gambling. Bet365 explained its mission is to make "responsible gaming" a clear message. According to the casino giant, the current phrasing is prone to many misinterpretations. It will strive to make things clearer and, in turn, make safe gaming campaigns more effective.
One of the main goals of Betsson group is to communicate even with players who don't display risky behavior. The famous company sees prevention as the key to success. According to its statement, the team is working tirelessly on educating all members of its gaming community about available tools and features.
Entain introduced an Advanced Responsibility and Care platform. The gaming company hopes to achieve 100% of revenue from regulated markets by 2023. As of 31 December 2020, 99% of its revenue was from "nationally-regulated or regulating markets". Kindred's long-term goal is to reach zero revenue from harmful gambling by 2023. The brand proudly introduced the Bettor Time app, which helps users track their behavior and receive warnings if necessary.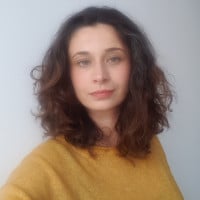 Borina Kopcic Pandur is a skilled and imaginative writer with years of experience in the gambling industry. As a writer for GoodLuckMate, she specializes in crafting detailed and engaging casino reviews that offer a fresh perspective on online gambling. With her unique writing style and profound industry knowledge, she provides readers with expert evaluations and insightful perspectives.