Florida Senate was introduced with Senate Bill 7076 submitted by Regulated Industries. The bill demands the creation of a regulatory body as part of the Office of the Attorney General. The proposed authority should carry the name Florida Gaming Control Commission and help investigate illegal betting and gambling activities in the state. This Commission should assist the Office of Statewide Prosecution in its attempts to make the industry safer for everyone involved.
New Commission Expected to Start Operations in 2022
Bill 7076 outlines 1 July 2022 as the date on which the new Florida Gaming Control Commission should start its operations. Among its proposed responsibilities, the legislation mentions governing slot machine gaming. Pari-mutuel betting and administrative authority overseeing were also mentioned as part of the body's tasks.
In Florida, the Department of Business and Professional Regulation, through its Division of Parimutuel Wagering, oversees gambling activities. With the bill, this authority would transfer to the new body, which will be based in the Department of Legal Affairs. The newly created Commission is expected to have five members, all named by the governor and each one from a different district. Florida Gaming Control Commission will become the regulator to prosecute and investigate any lottery, gambling, and amusement facility law violations in the state.
In case there are no objections, the bill should come into force on 1 July 2021. The legislation underwent a hearing on 12 April with the Senate Regulated Industries Committee. Florida Senate passed the bill without any opposition, taking it one step closer to becoming a reality.

One of Many Gambling Bills in the State
Bill 7076 is just one of several important bills for regulating betting and gambling in Florida. In fact, at the hearing held on 12 April, the Senate also decided on Bill 7080. This bill, if passed, would allow card rooms and casinos to work without decoupling. Tracks would have to keep operating live racing, while card rooms and casinos wouldn't have to do so. That's why the bill was met with opposition, as it would supposedly create an uneven playing field among holders of slot permits.
Another Florida bill not to overlook is House Bill 1317. If passed, this bill should allow Florida bettors to bet on collegiate and professional sports. While the bill doesn't specify the details regarding taxes and license fees, it proposes annual renewals of permits. Per Bill 1317, the responsible regulatory authority for issuing these licenses would be the Department of Business and Professional Regulation. However, this could change once the Florida Gaming Control Commission is formed.
Overview of Gambling Regulations in Florida
The Sunshine State has always been a popular and progressive destination. Yet, it falls behind many American states when it comes to gambling regulations. Land-based gambling has been allowed in the state ever since 2004. However, sports betting, except for horse racing, isn't a thing.
As for remote gambling, this was strongly opposed by both Governor Rick Scott and the Seminole tribe. Newly elected Governor Ron DeSantis seems to share the views of the two previously mentioned parties. Consequently, the topic of legalizing online casinos in Florida isn't a hot one, and it's not expected to become anytime soon.
All in all, It seems that Florida gamblers will have to stick to the land-based gambling facilities for a while.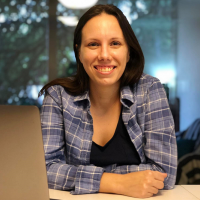 Milena is second-to-none when it comes to researching, reviewing, and recommending top online casinos. She stops at nothing when it comes to getting all of the facts and figures straight in each of her expert reviews. Plus, having worked as a writer within the iGaming industry since 2014, Milena has seen it all and is familiar with every aspect of online casinos.