We always like bringing you some good and positive news from the iGaming sector. This time, we focus on the land of wine, cheese, and romance - France. Autorité Nationale des Jeux, the local regulator, revealed some astonishing numbers. According to ANJ, the online gaming industry recorded €587 million in revenue in the first three months of 2021. Not impressed? That is an increase of 35% compared to the same period the year prior!
New Accounts Bring Increased Revenue
According to the data provided by the ANJ, the increase in revenue is the result of the increased number of customers. Compared to the Q1 in 2020, there were 19.1% more registered accounts. As we speak, there are a total of 3.1 million active accounts. It seems that sports betting is quickly gaining in popularity. Customers wagered a total of €2.1 billion. This is a 78.8% increase. However, it is important to keep in mind that 2020 was quite unfavorable towards punters. Many sports events, competitions, and championships never took place due to lockdowns. The only available disciplines were e-sports, some minor and obscure leagues, and things like weather.
Overall, the quarter ended with €357 million in betting revenue. Almost half of the amount, or €172 million to be more precise, was paid in levies. The total number of sports betting accounts also increased! There are 2.5 million online sports punters, an increase of 29.2%. The French gambling authority attributes this increase to big sports events that were rescheduled to 2021 - namely the Olympics and Euro 2020.
Isabelle Falque-Pierrotin, President of the ANJ, said the statistics are a result of the ever-growing popularity of online platforms. She also noted that such a rapid increase must be accompanied by safety measures. Such measures would guarantee the protection of customers, especially during big events like the Tokyo Olympics. Falque-Pierrotin invited operators to encourage responsible gambling in their advertisements. In addition, she accentuated the importance of transparent bonus terms and fair gaming practices. She also announced ANJ will focus on websites with betting tips. Apparently, websites and individuals providing tips on matches have become a problem on the French iGaming scene. Falque-Pierrotin described them as deceptive and a "real danger".

What Types of Bets do the French Love?
Ligue 1 is one of the most popular and strongest leagues in Europe, so no wonder football is the most popular sport among customers. Even though Euro 2020 started after Q1 was already completed, bettors still managed to spend €1.3 billion on betting tickets. Basketball is also very popular but added far less to the total revenue - €362 million. Tennis aficionados spent €340 million on bets. Surprisingly, rugby is also well-liked, contributing €49 million.
One sport that is gaining in popularity is horse racing. The stakes made a total of €481 million, which is 59.9% more than in the year prior. The number of accounts increased by 13.3%, up to 402,000. The total revenue of horse racing was estimated to €110 million, which is 48% more.
The most popular casino game is poker. Poker platforms noted a 23% increase, which translates to €120 million. The number of active accounts grew only 9%. Now, there are 991,000 poker accounts in France.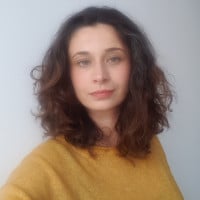 Borina Kopcic Pandur is a skilled and imaginative writer with years of experience in the gambling industry. As a writer for GoodLuckMate, she specializes in crafting detailed and engaging casino reviews that offer a fresh perspective on online gambling. With her unique writing style and profound industry knowledge, she provides readers with expert evaluations and insightful perspectives.