Log into YouTube and you will not find any gambling and alcohol promotions on the masthead advertisement area. Other products that are facing the ban include politicians and election campaigns. The gambling ban affects all assets that reflect any gambling content. This includes online and offline gambling, online non-casino games, and social casino games. In addition, all sportsbook betting and casino games are no longer allowed to advertise on the YouTube homepage either. A Google spokesman has indicated that its masthead banner is the most prominent advertising space on offer for YouTube. It reviews its advertisement requirements regularly to make sure that it meets customer needs. This decision is the latest to come from its review process.
Google Builds on Changes Made in 2020
If you logged into YouTube in 2020, the restrictions in place were user-led, and customers could filter the types of advertising. In addition, Google teamed up with the International Alliance for Responsible Drinking. This helped to restrict the banners and prevent any harmful activity towards vulnerable users. A "mute the ad" option was installed to allow users to restrict advertisements, including alcohol and gambling. In theory, this setting was supposed to be for the masthead. But instead, the area has been used to display targeted advertisements rather than ads reserved for the whole day.

The changes made helped the content comply with the correct age restrictions that Google was struggling to implement. The updates by Google limited the categories to provide a better user experience. Google received widespread criticism for allowing political campaigns to advertise through its platforms. Obviously, YouTube's advertisements in the masthead area reached many users. All of this helped create an enormous amount of awareness for those campaigns.
For many years Google has been attempting to balance out what it shows within these key advertisement areas. For example, it has limited the use of unproven political information. It has also focused on keyword-based hate speech and conspiracy theories surrounding COVID-19. A lot of work has gone into controlling the ads that generate on the screens of its large community of users. As well as working to prevent any potential antitrust enforcement scrutiny that would surely follow.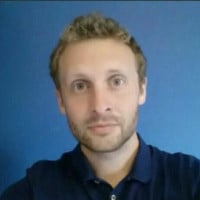 Steven is GoodLuckMate's casino veteran, having started in the industry in 2007! Although he knows everything about online gambling, it's sports betting that is his true passion. Additionally, he's not only our go-to writer for casino reviews, but he's also the one keeping the closest eye on iGaming companies, so he always knows what they are going to do next.