Animosity towards paperwork is nothing new. You probably hate sending your ID and endless copies of your utility bills to your favorite casino. We are not sure this is comforting, but you are not the only one! Operators also have to dedicate a lot of effort to verifying every single customer. Things are not easy for them either. Luckily, companies operating in Germany have an easy way out. UK-based company HooYu just released a special KYC system that should make the entire process way easier. The program includes ID validation and payment card checks. It also offers video authentication and watchlists.
Simple and Effective Verification
AML regulations are taken seriously in all jurisdictions where gambling is legal. Germany is no exception. In order to help operators implement necessary policies, KJM (the German age verification regulator) decided to approve some KYC providers as well.
HooYu's KYC interface relies heavily on SCHUFA, at least for identity verification. SCHUFA is a private credit bureau. Essentially, it provides credit ratings for German citizens and helps fight fraudulent and non-compliant behavior. It is estimated SCHUFA has a database with 943 million records in total, both companies, and private citizens.
The UK company also implemented video verification with real human agents, as well as screenings and other identity checks. All biometric measurements are done according to KJM's standards. The verification procedure is easily adaptable for different types of clients. For example, companies will apply different checks for new customers, high rollers, and risky clients.

Several Aspects of Verification in One Place
David Pope, marketing director at the company, explained it all comes down to more than just paperwork. He said simple KYC verification guarantees not only compliance but also a higher number of customers. We are not surprised by this, especially knowing that verification can sometimes drag for days. A quick and safe approach is always greatly appreciated.
Pope revealed that the entire system is based on API technology. Operators can choose only one aspect of service or all of them. Whatever they decide, they get a chance to do proper age verification, AML control, and fraud prevention.
The SCHUFA database will be used to check private information, including name, address, and date of birth. Furthermore, the SCHUFA files can help fight all sorts of fraud. This organization keeps not only current but also past data. If a fraudster wants to use the identity of a deceased person, the operator will be notified.
A relatively new aspect of the service is video verification, yet this type of data check is becoming increasingly common. In most cases, the customer has to have a live video session and is required to pose with an ID document. HooYu video verification is approved by BaFin. It can be used in web browsers or native apps.
Credit card verification is done as soon as the customers want to cash out. Special HooYu technologies will authenticate the credit card used, just based on a photo of it. It will scan all data on the card and compare it to the existing information stored on servers.
HooYu also offers detection of PEPs and Sanctions data checks. These examinations can be done at any point, even immediately after signing up.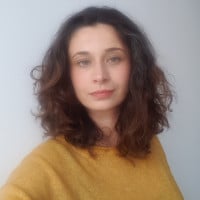 Borina Kopcic Pandur is a skilled and imaginative writer with years of experience in the gambling industry. As a writer for GoodLuckMate, she specializes in crafting detailed and engaging casino reviews that offer a fresh perspective on online gambling. With her unique writing style and profound industry knowledge, she provides readers with expert evaluations and insightful perspectives.