Rob Waterhouse is on the end of a fine imposed by the Liquor and Gaming New South Wales. The AU$4,500 fine was a result of irresponsible gambling advertisements dating back to 2020.
Waterhouse Promoted Odds Boosters in Ad, Move Found to be Socially Irresponsible
The Liquor and Gaming NSW issued the AU$4,500 penalty after it found Rob Waterhouse guilty of socially irresponsible gambling ads. Australia is popular for its stringent regulations when it comes to gambling promotion. And the recent battles between top-tier brands and the regulator over advertisement failures are clear evidence.
The company posted on Twitter via its namesake brand RobWaterhouse.com promoting its gambling. But the offense goes back to 2020. Waterhouse posted an ad with the phrase, "five daily boosts promotion." Something the regulator was too impressed with.
The Betting and Racing Act of 1998 gives the regulator powers to issue such a fine. This regulation spells out tight rules over gambling advertisements. But for the most part, prohibits a big chunk of them. The maximum penalty the regulator can issue under this Act is AU$11,000.
The regulator ruled Waterhouse published an ad luring individuals to gambling. It did this by giving consumers a chance to boost their odds on various betting events a maximum of five times a day.

Liquor and Gaming NSW Issues a Warning to Operators Amid Intensifying Industry Competition
The Liquor and Gaming NSW executive director commented on the matter. Valerie Griswold stated that individuals battling gambling addiction or even those susceptible to problem gambling would have had a tough time resisting the ad. But the investigation and enforcement official also acknowledged the growing competition in the industry.
Mr. Griswold said the industry continues to face intensifying competition especially for those in the iGaming industry. iGaming is now at double other forms of traditional gambling. But the official stated operators must refrain from advertisements that promote gambling harms.
Rob Waterhouse is still fresh in the sports betting industry. But the person behind the company is famous as the best bookmaker in Australia. For that, this may be an embarrassing act although not one that seems planned in advance to lure players into a trap of some sort.
Not the First to Stare Down at a Fine
Flutter Entertainment through its Australian brand Sportsbet was fined AU$135,000 by the regulator last month. This was after it showed ads inducing consumers to bet. It was also found guilty of sending promotional emails to individuals who already opted out of such communication.
There's a surge in online sports betting interest by multiple parties in Australia. Most of the bookmakers in the country are now moving toward the online space. But there's still plenty of learning to do when it comes to the legalities in this space.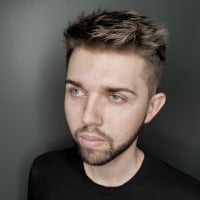 Nerijus Grenda is a prolific contributor to the GoodLuckMate site. With a deep understanding of the online casino industry, gained from his own experience as an avid player, he offers valuable insights on what sets the best casinos apart from the rest. As a writer, Nerijus shares his expertise through expert analysis and thoughtful commentary on various topics related to online gambling, including casino reviews, game guides and industry trends.