Loot boxes have long been a source for discussion in the gaming world. Now they are being investigated by the Spanish Gambling Regulatory body, known in Spanish as the Dirección General de Ordenación del Juego – or DGOJ as it is often abbreviated.
How Should Loot Boxes Be Regulated?
Loot Boxes are built-in features within video games that can be purchased by players using real cash. They will contain random items that may or may not be able to help the character in the games. These range from things like weapon upgrades to items of clothing or 'skins'. They have become particularly ubiquitous in big online games including popular sporting franchises like FIFA and NBA Live.
The discussion is based around whether or not they should be regulated under gambling law, or perhaps even their own regulation. Some even believe that these should be banned altogether. The belief is that due to the randomized nature of the loot boxes, they are basically a game of chance and should be treated as such. These can also provide you with significant advantages in a game. This element is a problem for many people because they believe that this promotes gambling among younger users and also puts pressure on parents to pay for them. The mechanic is incredibly popular in the gaming world. The DGOJ estimates from various studies that around 50% of mobile games and roughly 35% of computer games contain them.
Do Loot Boxes Count as Gambling?
The Spanish gambling regulator has said that, as defined by law, gambling must involve three different elements. These are a participation fee, an element of chance, and some sort of prize. All three of these are present when it comes to Loot Boxes. This investigation comes after DJOG Director-General Mikel Arana suggested that loot boxes were reclassified as games of chance in November 2020. The official response from the Spanish Government involved making efforts to look over their laws in regards to minors.
The investigation has sent out a survey that covers a range of questions concerning the issue. The first question on the survey directly asks whether loot boxes should be covered by the current gambling law or whether the government should create a new one entirely. The other option would be banning them entirely. However, this is not likely to be a popular choice with either younger voters or gamers.
If these suggested laws pass, there will be some stumbling blocks. One of the biggest is whether or not video gaming companies and other game developers will then have to apply for a gambling license if they want to include this feature in their products. Not all loot boxes operate this way though, with some allowing players to use an in-game currency to make purchases. This is the preferred option for many and could be a way around the solution. Though, from the perspective of the developers, there is no financial benefit to this.
Discussions Around Europe
This isn't the first time that these game mechanics have caused controversy when it comes to gambling laws around the world. There was a discussion in the British House of Commons last year regarding the same issue. A report followed in December 2020, discussing concerns regarding how loot boxes promoted gambling to young people.
Other European countries are taking a firmer stance too. EA Sports, which is one of the biggest companies in the world of video games, had to pay a €5 million fee in the Netherlands for their use of loot boxes gaming in the popular FIFA video-game franchise. There is also an ongoing discussion in Germany regarding whether or not to make games that contain loot boxes only available to players who are over 18. This would obviously put pressure on some video game companies to remove them, as it would restrict their potential market.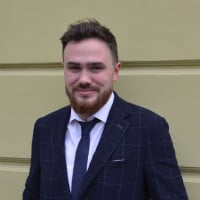 Liam is a skilled writer and journalist, highly regarded for his perceptive examination of the gambling industry. He specializes in online casinos and sports betting, and his work has been published in top-tier publications. Here at GoodLuckMate, Liam covers the latest industry news and has also authored various gambling guides, offering both beginners and experienced players in-depth analyses of games and strategies.