Paddy Power donates a total of €128,650 to grassroots Irish football clubs. This is through the Save our Game campaign aimed at supporting Irish football clubs. Paddy Power promised to donate €10,000 for every goal scored by the England team in the just concluded Euro 2020 tournament.
Ten Grassroots Irish Football Clubs Receive Donation from Paddy Power
England fell to Italy through penalties at the just concluded Euro 2020 tournament. But Irish football clubs are all smiles courtesy of England. Paddy Power pledged to donate €10,000 for every goal scored by the team. And they put away plenty of goals on their way to the final.
England scored a total of 11 goals to bring the total amount to just below €129,000. Luke Shaw's accurate drive in the opening minutes of the final added the final €10,000 to the pot. But Raheem Sterling will take plenty of credit since he was the team's top scorer in the tournament.

The Few Clubs Already Benefiting off England's Performance
One of the teams to receive the funds was Ferry Rangers FC. The team received €10,000 to rehabilitate their changing rooms. Ferry Rangers shared pictures of rotten containers used as changing rooms. The team has been using the containers since the late 1990s as the changing rooms.
Sea Rovers FC also received €10,000 as a 'bridging loan'. The team shared pictures of an old rusty bridge it uses to access its pitch along the Keenagh River. This bridge is also attached to an only lorry trailer whose wheels hang from its undercarriage.
A fire sparked by an electrical fault razed Brideview United's clubhouse in May. Celtic Park AFC has to look out for helicopters landing on its pitch. This disrupts the team's matches as well as destroying the turf. Both teams received €5,000 courtesy of Raheem Sterling's winner against the Czech Republic in England's Group D tie.
Ballymun United and Lenamore Rovers received €1,000. Lenamore will use the funds to purchase training equipment, kits, bibs, and balls. Ballymun will use the donation to buy new goal nets after images showed their old ones held together using cable ties.
Vandalism a Substantial Threat to Grassroots Football Clubs
Another €10,000 went to Sallynoggin Pearse FC. The team uses a clubhouse built using tin. But fire and vandals destroyed it. The club started using this clubhouse in the 1970s.
Kilbarry Rangers received €2,000 to boost their finances. This was after the COVID-19 pandemic rocked the team's financial boat. St Carthage's AFC accepted a €4,000 donation to help rebuild the team's interior walls shielding its changing rooms. This was after vandals ripped down the walls.
Carrick Town AFC received €1,000 to bolster their equipment bank thanks to Paddy Power. Other football clubs on the list include Coole Football Club. Funds from Paddy Power helped the club acquire more balls.
Paddy Power's total donations come to €51,000. The rest of the funds will be released to more clubs in the following weeks.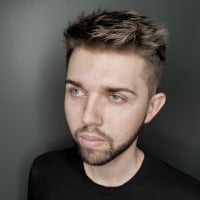 Nerijus Grenda is a prolific contributor to the GoodLuckMate site. With a deep understanding of the online casino industry, gained from his own experience as an avid player, he offers valuable insights on what sets the best casinos apart from the rest. As a writer, Nerijus shares his expertise through expert analysis and thoughtful commentary on various topics related to online gambling, including casino reviews, game guides and industry trends.