Have you heard about gambling limits?
Find out more
The Journey Towards Zero strategy aims to eliminate gambling problems among customers by 2023. To make it happen, Kindred is collaborating with specialized organizations, help centers, and other initiatives. It also collaborates with Experts by Experience, a group of former gambling addicts who provide a helping hand to those affected by the problem.
Kindred chief executive Henrik Tjärnström stated that it is nice to see numbers decline. He added he understands that the decrease will not be steady, and the company might encounter a few bumps along the way. Tjärnström said he expects to see an increase in some quarters. Still, he hopes their focus will remain strong. The executive made it clear this is a long-term process that requires fact-based and constructive dialogue.

Journey Towards Zero Strategy
The essence of the new strategy is the Player Safety – Early Detection System (PS-EDS). It detects patterns that indicate there might be a gambling problem present. Then, the system sends personalized messages to warn customers about a possible problem. In 2020, Kindred sent around 58,000 warning messages. 70% of customers who received such a message made a smaller deposit next time and 12% set some additional limits through the safe gaming tools integrated on the platform.
Another major aspect of the strategy is the education of the skilled player sustainability team. Kindred is also the host of the Sustainable Gambling Conference. This forum gathers researchers, authorities, and regulators and encourages them to share knowledge and experiences.
Maris Catania, head of Responsible Gaming & Research at Kindred, said 0% is just a vision and a goal. She remained realistic and explained that getting as close to zero possible is still a sign of their social responsibility. "The challenges are huge. But we want consumers to expect safer gambling measures and ask the tough questions on affordability", she added.
Kindred Group is one of the biggest iGaming operators. It runs popular brands like 32Red, Maria Casino, Unibet, and Bingo.com. It was founded in 1997 by Anders Ström.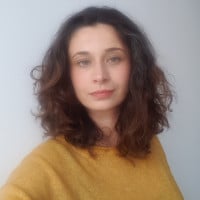 Borina Kopcic Pandur is a skilled and imaginative writer with years of experience in the gambling industry. As a writer for GoodLuckMate, she specializes in crafting detailed and engaging casino reviews that offer a fresh perspective on online gambling. With her unique writing style and profound industry knowledge, she provides readers with expert evaluations and insightful perspectives.