Disclosure: GoodLuckMate is reader-supported. We may earn a commission if you sign up to a casino via links on our site. Find out more.
Back to list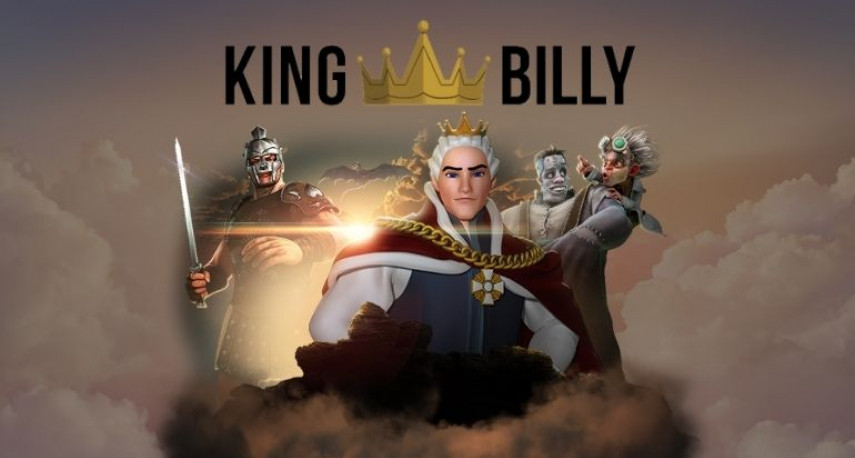 King Billy Offers NFT's For Sale
It's a first for King Billy casino and a first for online casinos everywhere as well. King Billy has announced that it will provide NFTs for sale. NFTs, known as non-fungible tokens, are linked to blockchain technology. They are used to certify a particular digital asset to be completely unique and not interchangeable. In the case of King Billy casino, there will be a unique collection of five designs of King Billy himself, the 3D mascot of the online gaming site. So, here we have a moment where online casino gaming meets the art world. Let us explain more.
The "King Before the King" Collection
If you've ever played at King Billy, then you will know all about the main man of the site. But the five pieces of artwork are actually based on the designs leading up to the final version of Billy. Players and online casino fans are being given the chance to buy artwork of various Billy poses with unique clothes and crowns. Basically, it's King Billy, but like you've never seen him before.
Why would you want to spend money on these pieces of artwork? The answer is simple and keeps in line with the emerging NFT marketplace. They set this artwork to appreciate in value, so not only will you have certification for the official ownership of this original artwork. But you will also have ownership of artwork that will rise in value, too. It's just like your typical artwork auction but this is purely in the digital world, and this is King Billy and not Mona Lisa!

Where can you buy King Billy artwork?
The artwork is being sold on the opensea.io marketplace at a price of 1ETH per item. But for those who are new to this NFT phenomenon then let us explain the concept a little more. An NFT is known as a unit of data that is digitally stored on a ledger to certify the ownership and uniqueness of a data asset. This data asset can be anything from a video file to an audio file to digital artwork. While copies of the data asset can be made, the ownership of the original is always known and respected. This is due to the tracking system that has made blockchain technology so successful.
King Billy Casino Keen to Make a Difference
King Billy casino knows how to create a stir in the online gaming world. We should not be surprised to see that it is King Billy to be claiming the first online casino to be selling off NFTs. The history of the site is built on the foundation of trying to be unique. The user experience of the site is all about King Billy and the kingdom that he rules. Players are treated to various prizes and bonuses throughout their time on the site.
This NFT offering is going to be something completely new for the community of King Billy fans. If nothing else, all of this talk of NFTs is going to drive some new players to the site to find out what all the fuss is about. Perhaps one of those new players will pick up some new digital artwork as well?