Disclosure: GoodLuckMate is reader-supported. We may earn a commission if you sign up to a casino via links on our site. Find out more.
Back to list

Lady Luck Games Takes Over Revolver Gaming in €750,000 Deal
The end of the year is usually filled with business stats and one company decided to boost its number to the max. Swedish gaming provider Lady Luck Games has sent a letter of intent to London-based Revolver Gaming. The letter is essentially an agreement to say it will purchase the aforementioned studio for €750,000. The amount will be paid out, as is commonly the case, in both cash and shares. We dived straight into the details of the deal, so you don't have to!
High Price for 15 Revolver Games
Revolver Gaming is a studio that is primarily focused on creating HTML5 slot machines. At the moment the letter was sent, it had 15 games in its portfolio. All titles are distributed through the proprietary RGS platform. Currently, the platform has been integrated almost 30 times. Revolver Gaming games can, therefore, be found at casinos operating in Europe, South America, and Asia.
Even though €750,000 might seem like quite a high price for 15 games, it seems that Lady Luck Games found untapped potential in this small studio. As we mentioned before, the payment will be made in cash and shares. So, how does the entire thing work? Well, here is a short summary!
The part where the Swedish company pays a certain amount in cash is pretty self-explanatory. However, a part of the total amount will be paid in shares. On this occasion, Lady Luck Games will issue around 4,200,000 new shares. Each share will be worth SEK3.00 (€0.30). At the moment, the company has 44,905,472 shares. Once issued, the new shares will account for around 8% of the total number.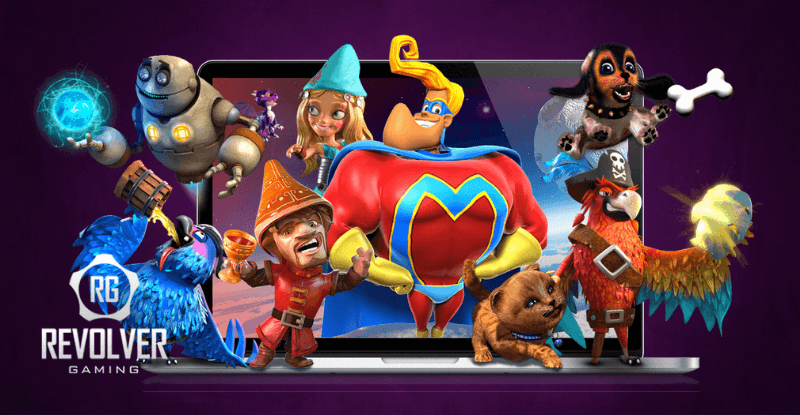 What Will Happen Next?
With numbers out of the way, let's discuss what will happen next. In case Revolver Gaming accepts the deal, Lady Luck Games will put two iGaming veterans in charge: Carl Waahlin and John Penntoft. Waahlin and Penntoft will become new operational partners. The former has been in the industry longer than 20 years. Waahlin is specialized in Asian markets, too, just like Penntoft, who is well-known for investing in both iGaming and tech companies.
Earlier this year, Lady Luck Games also acquired Danish Spigo ApS, and according to its executive Mads Jørgensen, it has no intention of stopping. Jørgensen explained it is all part of the company's acquisition strategy. He sees the new addition to Lady Luck Games portfolio as a clear sign of strength. Daniel Lazarus, the founder of Revolver Gaming, shares their excitement. He is said to be excited about the merger and thinks it will be "fantastic" for all companies involved. Lazarus also noted that ever since the negotiations began, they have been nothing but thrilled with Lady Luck Games' passion and business practices. We congratulate them both and wish them a lot of luck in the future!