Large Malta-based sports betting player LeoVegas has increased its market share with the €5m acquisition of Expekt Nordics, as well as all its related assets from its former French owners Betclic Group. Expekt Nordics has seen a fall in market share over recent years. However, LeoVegas will use its expertise and experience from its other 13 online entities to raise the sports betting company back to its former glories. Part of the attraction for LeoVegas would certainly have been the Swedish gaming license held by Expekt Nordics. Plus, its reputation as one of the key players in the region certainly increased the appeal.
A Deal that Keeps the Experts in Place
The deal will see three commercial experts continue their roles within Expekt Nordics. The company will also benefit from the support provided by LeoVegas to help propel the brand upwards. LeoVegas Group also gained all the rights to the brand as well as its existing customer base, thanks to a contract agreed with Mangas Gaming. The contract will not see the transfer of any technology between the parties. This means that LeoVegas will have to work hard to ensure a seamless migration across to their own platform. We understand that this work has already commenced. Although it will take some time to perfect and polish, the intent from LeoVegas to get started is clear for all to see. We are anticipating seeing the end product by the end of May 2021, and LeoVegas will be clear to make a big initial impact upon competition.
LeoVegas' group CEO, Gustaf Hagman, has spoken at length about the importance of the acquisition and how it will see his group progress further in the sports betting industry. The Swede touched on the importance that the brand has had on bettors throughout Sweden by stating that those familiar with online gaming in the country that Expekt is a pioneer in sports betting. It seems fairly apparent that this move may well have been on the cards for a while and that Hagman had been biding his time before the group made a move. He went on to explain that "everyone" in the early 2000s played at Expekt. He added that he will restore Expekt to its glory days by reinstating it as a leading bookmaker.


A Truly Deep Affection for Expekt
Hagman clearly feels affection towards the company his group has acquired. He also went on to talk about the importance of the purchase, claiming it was a "milestone" moment for the LeoVegas brand as they looked to strengthen their position in the industry. He outlined his company's plan for Expekt to return to its former glory and his high hopes for its performance and that it will, "once again become a leading sports brand in Sweden and the Nordic countries." A major factor in his planning was to provide the ultimate mobile sports betting experience, so it is clear that LeoVegas will look to innovate and deliver some new technology that they can deploy across their portfolio and help propel Expekt back to the forefront of the Swedish sports betting industry.
With Gustaf Hagman's commitment to delivering success with Expekt and making them a large player across the Nordic countries again, he will look to increase the brand's €6.9 million revenue from 2020, of which 91% came from Sweden. He will be looking for the company to expand into neighboring territories as well as at home, and hopefully seeing the reliance on the Swedish market fall as they roll out their strategy to get Expekt back to the top.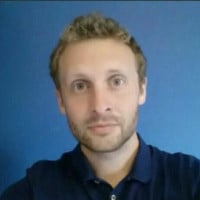 Steven is GoodLuckMate's casino veteran, having started in the industry in 2007! Although he knows everything about online gambling, it's sports betting that is his true passion. Additionally, he's not only our go-to writer for casino reviews, but he's also the one keeping the closest eye on iGaming companies, so he always knows what they are going to do next.