There are many reasons why someone should visit Lidl. These German supermarkets are known as places where you can buy meat, bread, milk, camping tents, and some questionable fashion pieces. But did you know that Finnish Lidl stores also have slot machines where you can play a spin or two? Well, not for long. Finnish Lidl stores will remove all 250 slots that are currently available all across the country. All Lidl slots are owned and operated by the state agency Veikkaus. It is expected machines will be removed in summer 2021.
Gambling and Groceries
Finland is one of the few countries where slot machines are not reserved for special parlors and casinos, or even pubs and bars. Most Finnish supermarkets and shopping malls have slot machines. The machines are owned by the government monopoly, and all profits are donated to charity. However, Lidl decided to make a U-turn and opted for supporting responsible gaming instead.
CEO of Lidl Finland Nicholas Pennanen explained it is important to act responsibly in every aspect of the business. He stated Lidl recognizes the public health issue that problem gambling represents. For this reason, the company will no longer contribute to it with slot machines in stores. Pennanen also said Lidl is a large company, and as such should "set an example and lead the way".
This action will cause a significant loss of revenue for Veikkaus. Money earned from operating slots in public places is used to fund charities. Still, not everyone is convinced, mostly due to the numerous rumors related to the company.

Veikkaus Scandals
Where there are politics involved, there will be scandals. As a state company, Veikkaus is no exception. In 2001, former CEO Matti Ahde was charged with sexual assault of his subordinates. In 2019, the company experienced a major public backlash because of gambling advertising. Even though Vekkiaus claimed to be concerned for public health, it invested significant funds into all sorts of advertising. Its marketing strategy included TV, radio, social media, print, and outdoor ads. After the public expressed its worries, Vekkiaus limited advertising only to the lottery.
Furthermore, Vekkiaus failed to conduct proper identity and age controls on slots installed in public places. The verification checks only started in January 2021. Better late than never! Still, considering the slot machines are widely accessible, such protocols should have been implemented earlier.
Another thing that is raising quite a lot of eyebrows in Finland is the way the profits are managed. There are some rumors online that a solid sum never reaches good causes because it ends up in the hands of political parties. We can't confirm this rumor but have to say Finnish politicians have made quite a few controversial statements in the past.
Finally, in February the Finnish Competition and Consumer Authority (KKV) made a bold statement. The KKV said initiatives that would help prevent gambling harm, could affect the source of income in other sectors. It also accentuated the importance of stability in funding. A very bizarre opinion for a country where 11% of citizens show signs of risky gambling behavior, and 3% have a real gambling problem. No wonder Lidl decided to distance itself from the gambling industry. It remains to be seen if other companies will follow.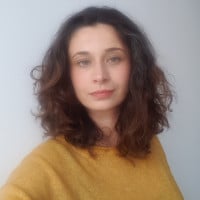 Borina Kopcic Pandur is a skilled and imaginative writer with years of experience in the gambling industry. As a writer for GoodLuckMate, she specializes in crafting detailed and engaging casino reviews that offer a fresh perspective on online gambling. With her unique writing style and profound industry knowledge, she provides readers with expert evaluations and insightful perspectives.