Maryland advances toward launching sports betting. This is after gaming regulators in the state-approved regulations to govern the industry. The public is set to offer their feedback before finalizing the rules. Sports betting could be available in Maryland in the fall.
Maryland Expecting Sports Betting in Fall 2021
The Maryland Lottery and Gaming Commission approved an array of rules set to regulate the upcoming sports betting market. This opens the door for the public to scrutinize the rules and later provide their feedback. This includes bettors, industry insiders, and operators.
Stakeholders have 30 days to provide feedback. The Commission will then review the responses to finalize the regulations. This finalization will then give way to sportsbooks to apply for operating licenses.
Thirty days is quite a long time to review the rules. But there are 228 pages to go through. However, there's bound to be quite some friction due to various regulations expected of operators. One of these rules is the compulsory use of official data from the league. That means sports leagues will also get a certain amount from the wagers. This move will affect smaller sportsbooks operating on low margins.
The regulations also recommend capping the time of promotional play during the first year of legal sports betting in Maryland. These regulations also seek to limit the scope of promotional play during the proposed period. MLGC is unlikely to go back on these rules.

MLGC Set to Approve 60 Sportsbook License Applications
Many industry experts expressed their disappointment at the state dragging its feet in launching sports wagering. But the wait is about to come to an end. The NFL season is likely to kick off before sports wagering but it should be available mid-season.
Maryland expects to approve 60 sportsbook license applications after everything is in place. Each sportsbook will operate physically with the option of having an online option. Some of the establishments cleared to apply for licenses include bars, restaurants, racetracks, and casinos.
The window to submit applications will distinguish the difference between being able and being eligible. That's because all businesses looking to set up a physical sportsbook must pay $50,000 application fees. Another $500,000 will go to an online betting license application. This will prove to be a limiting factor for numerous businesses. This is especially true considering the state's intended application of league data for all operators. Maryland, Tennessee, Illinois, and Michigan require sportsbook operators to use league data.
Zero Tax on Promotion Play for the First 12 Months
The application fees may be a limiting factor but smaller businesses will get a reprieve that could attract them into the business. Sportsbook operators will enjoy zero tax on promotional play for the first year (12 months). But sportsbooks will have to pay taxes for giveaways from the second year.
The operators will also have to keep promotional play under 20% of the sports wagering proceeds from the previous year.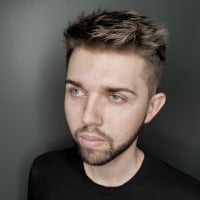 Nerijus Grenda is a prolific contributor to the GoodLuckMate site. With a deep understanding of the online casino industry, gained from his own experience as an avid player, he offers valuable insights on what sets the best casinos apart from the rest. As a writer, Nerijus shares his expertise through expert analysis and thoughtful commentary on various topics related to online gambling, including casino reviews, game guides and industry trends.