Good news everyone! The State of Maine is one step closer to making mobile sports betting legal! But before you pop the champagne and bring out the canapes, be aware the entire thing is still far from complete. As always in the US, things like this need to be approved on several levels, and there are still plenty of opportunities for something to go wrong. Needless to say, we keep our fingers crossed that the bill passes and opens Maine's market to new betting opportunities!
Will the Governor Sign the Bill?
Currently, the House chamber approved and engrossed the LD 1352 bill. However, it also needs to pass the Appropriations Table, before being voted on in the Senate. After all that is said and done, it has to be signed by Governor Janet Mills. There are many concerns about how Gov. Mills will approach this issue because she wasn't too keen on making betting legal in the past.
In 2020, she vetoed the previous bill related to mobile betting legalization, stating she is simply "unconvinced" that is what people want. Mills also mentioned the document was lacking some crucial elements related to safe and responsible betting. Most notably, she wasn't impressed with how underaged citizens and those at higher risk are being protected by the proposal.

Just as the House was agreeing on the current bill, Mills blocked another aspect of gaming. She vetoed a document that would have allowed sovereign tribes in Maine to provide gaming services. The four tribes, unlike those in surrounding states, can't run casinos in their reservations. Mills described the bill as "flawed", and insisted it lacked some basic limitations. For instance, the proposal didn't define where gaming can take place, or how big a venue can be.
It is believed the current bill to legalize mobile betting introduced some significant improvements. The updated responsible gaming policies should make it more acceptable in the eyes of the Governor. Local media reports the Governor still has to make up her mind whether she'll sign it or not. All things considered, Janet Mills is one tough cookie, and definitely requires stronger arguments to make Maine's gamers' dreams come true.
What Does the Senate Think?
Unlike the Governor, the Senate took a pretty clear stance. 23 members voted for the bill, compared to only 12 against it earlier this month. It is important to keep in mind this doesn't mean the vote ratio will remain the same in the second phase of voting. The entire Bill 1352 was quite controversial from the very start. It was initiated and sponsored by Louis Luchini in April. After some changes were suggested, mostly about the licensing process, Luchini took a U-turn and started speaking against it. He described the changes as "anti-competitive" and "anti-free market". We shall see whether these turmoils will encourage Mills to block the legalisation once again.
Before the changes, the bill proposed that betting can be provided by tribes, slot machine operators, commercial racetracks, etc. The new version limits mobile betting to licensed casinos. The price of the sports betting license also sky-rocketed from a suggested $20,000 to $100,000. Additionally, sports betting marketing campaigns shouldn't target teens and young people under the age of 21. All marketing near schools will be strictly prohibited.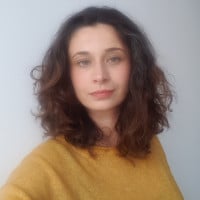 Borina Kopcic Pandur is a skilled and imaginative writer with years of experience in the gambling industry. As a writer for GoodLuckMate, she specializes in crafting detailed and engaging casino reviews that offer a fresh perspective on online gambling. With her unique writing style and profound industry knowledge, she provides readers with expert evaluations and insightful perspectives.