Things are about to change for many US gamers! Nevada Gaming Commission just gave its seal of approval for mobile verification for cashless gaming accounts. The decision was made unanimously, after an hour-long hearing in Las Vegas. Needless to say, the entire thing wasn't smooth sailing. Some commissioners were concerned about the consequences of mobile verification. Still, they also recognized the ever-growing use of technology; the Commission believes it to be one of the most important factors in the modern gaming industry. Thanks to the approval, gamers will be able to set up their gaming accounts remotely. For instance, they can register in the comfort of their own home before even stepping their foot in a gambling venue.
Many Opinions on a Single Problem
During the hearing, Gaming Commissioner Ben Kieckhefer said it's all about balance. The Commission must find a way to keep its integrity while staying on-trend with the latest technologies and needs of consumers. Nevada is 4.4 times more tourism-dependent than other US states. That's why Kieckhefer believes it would be wise to give visitors what they want. However, colleague Steven Cohen didn't share the enthusiasm, instead of focusing on the possible rise in customer complaints. Cohen explained that, ultimately, it could all come down to customers complaining directly to the Commission. Regardless, Cohen voted for the amendment, which was proposed by Sightline Payments.
Sightline Payments is a Vegas-based payment technology provider. Essentially, this company allows customers to enjoy cashless transactions. They don't have to wait in crowded lines commonly seen in pre-pandemic Las Vegas casinos. During the pandemic, cashless proved to be the way to go, so the company's co-CEO Omer Satter couldn't be happier.
Satter explained the company waited for 17 long years for this to happen. They see it as an important step in the Commission adapting to new technologies and innovations. Currently, Sightline Payments provide cashless money transactions at Resorts World Las Vegas and Boyd Gaming's Aliante Casino. The main premise of the service is actually quite simple. Players use their mobile phones to register. Then, they can top up their casino balances for slot machine gaming.

Why Is This Approval So Important?
Knowing this type of payment has been available in Nevada for quite a while, it is natural to wonder why it is such a big deal to get the Commission's approval. Well, before the new amendment, the entire ordeal was quite a lengthy process. Customers were able to download the app and register, but before loading any cash, they had to wait for their accounts to be verified. Verification was, to the surprise of many, a manual process requiring visitors to show an ID document to a casino employee. In a way, that was against the whole purpose of cashless transactions and mobile apps.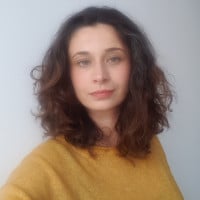 Borina Kopcic Pandur is a skilled and imaginative writer with years of experience in the gambling industry. As a writer for GoodLuckMate, she specializes in crafting detailed and engaging casino reviews that offer a fresh perspective on online gambling. With her unique writing style and profound industry knowledge, she provides readers with expert evaluations and insightful perspectives.