India is home to well over a billion people. It is no wonder then that the online gambling market has been surging in the region. The PLBY Group, the owners of PlayBoy, has just announced plans on releasing a new mobile casino game to the Indian market. The game is said to be a skill-based and real-money variant on the classic card game Rummy. It is expected to be released towards the end of 2021. Partnerships have been formed with both Vale and Gaming Technologies (GameTech) to facilitate PlayBoy's expansion into the Indian gaming market. Vale is an online casino brand that originates from Mexico. GameTech on the other hand is a provider of gaming platforms to be used by other businesses.
PLBY Group
With new partnerships and intentions already on the table, it seems that a lot can be expected from the PLBY Group over the rest of 2021. India has been marked as a market of special interest by the higher-ups at PLBY. A partnership with Jay Jay Iconic Brands was also announced earlier in the year. This is one of India's most prominent fashion businesses.
As the Indian online gambling market is still developing, it leaves lots of room for new entries. This is especially the case for games of skill. It isn't that much of a reach to expect that the expected release of the new Rummy game will have a lot riding on it. Its success could lead to the group doubling down on its investments in the region. That however remains to be seen. For now, GameTech has made statements of its excitement of working with the PLBY Group in the Indian market. We are also excited to see the release of this new game

.
The Gambling Market In India
The Indian online gaming industry is in a state of rapid growth at the moment. It is said that annual revenues will surpass $2.8 billion by next year. This represents a mark-up of around 40%. This is in a country that has mostly banned all forms of terrestrial gambling. Only a couple of regions in India have any form of legal gambling establishments.
The current regulations do not make any mention of online gambling, however. As such, residents of the country have been flocking to the online casinos to play their favorite games and place bets on their sports teams. This has made a lot of companies take notice, including those you might not necessarily associate with gambling, just like PlayBoy.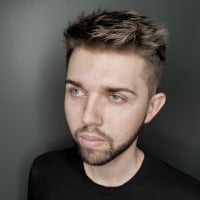 Nerijus Grenda is a prolific contributor to the GoodLuckMate site. With a deep understanding of the online casino industry, gained from his own experience as an avid player, he offers valuable insights on what sets the best casinos apart from the rest. As a writer, Nerijus shares his expertise through expert analysis and thoughtful commentary on various topics related to online gambling, including casino reviews, game guides and industry trends.