The head legislative body of the German government, the Bundesrat, is currently in talks over a new gambling tax. The proposal is to tax online slots and poker turnover. The proposed rate is set at 5.3%, which has been criticized as being crippling in the face of foreign competition. The plan will be to impose this tax on any online slots or poker turnover generated by an online casino carrying a license to operate within Germany. This comes after deliberations made in January, which considered an 8% tax on online slot turnover. That proposal also met heavy criticism. Any further proceedings to the bill will now be considered by the Bundestag's Finance, Legal Affairs and Consumer Protection and Sports Committees.
What Does This Mean For German Players?
As the tax only applies to gambling operators, players shouldn't feel any immediate effects from such a tax. The issue comes when locally licensed online casinos are no longer able to compete with offshore sites. These offshore sites are not beholden to the legislation of the Bundesrat. The taxation of corporate gambling profits is generally seen as a good thing. After all, it can help fund social projects and other government programs. There is however a limit that businesses will endure before moving to somewhere more hospitable. The danger here is that players will prefer to play at online casinos unlicensed to operate in Germany. This is because they can offer more, due to facing less restrictive legislation. These sites naturally don't pay any tax at all to the German government. It is therefore feared that they will only do better compared to licensed operators who have more sanctions imposed on them.

Current Gambling Regulation In Germany
Online gambling in Germany is currently going through a transitional period. This means that unlicensed sports betting, poker, and online slots operators are able to operate during this period. This is due to the State Treaty on Gambling 2021. A set of guidelines and future requirements are available to operators. They will be reviewed on their performance during the course of this period. Their performance will then impact any applications to the eventual German gambling license when it is fully established. Online casinos operating in Germany already face some restrictions that put caps on stakes and spin speeds in slots. There is also a €1,000 deposit cap on players during the course of the month. These measures aren't exactly prohibitive and a lot can change during this transition to a fully regulated market. The issue arises when further restrictions and taxes get loaded on top, which can make it unviable for operators to set up shop in Germany.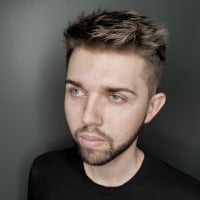 Nerijus Grenda is a prolific contributor to the GoodLuckMate site. With a deep understanding of the online casino industry, gained from his own experience as an avid player, he offers valuable insights on what sets the best casinos apart from the rest. As a writer, Nerijus shares his expertise through expert analysis and thoughtful commentary on various topics related to online gambling, including casino reviews, game guides and industry trends.