American lawmakers have been rather busy in the past few years, and the ones from New York don't drag behind. We are happy to report that the Empire State has made mobile betting legal! After publishing the latest budget bill, The Gaming Commission will choose two mobile operators to provide sports betting services. But are things really that easy? Well, New York bettors probably won't see a regulated brand before 2022. The deadlines are simply that long. But hey, better late than never!
New York Welcomes Mobile Betting
The legalization of mobile gambling has become one of the major concerns in New York. According to Governor Cuomo, New York was hit hard by the COVID pandemic which devastated the economy. Cuomo says it caused "urgent and unprecedented spending", and mobile gambling is seen as one of the most effective ways to fill the treasury. Reports show that in January 2021 the neighboring New Jersey made a record $82.6m in gambling revenue. Cuomo hopes New York will follow in its footsteps. But how will the entire thing work?
First, the Gambling Commission will have to announce the bidding process for two mobile licenses. Together, the licensees will offer four betting skins. The bidding should start no later than 1 July, and the winners should be selected within 150 days. The Commission will choose the winners according to a scoring system. Even though the criteria haven't been made public yet, it is already known that collaboration with New York's Native American tribes will bring extra points. Native American tribes in New York include the Cayuga Nation of Indians, St. Regis Mohawk Tribe, and Shinnecock Tribe. Tax rates won't be lower than 12%, but the final rates haven't been announced either. The Commission reserves the right to license more than two companies it is deemed they fulfill all conditions.

Elaborate Rules for Mobile Betting Companies
Once they get their licenses, companies will have to follow a strict set of operating rules. For instance, all their servers must be located in New York casinos. Furthermore, they have to pay $5m per year to casinos for using the servers. An extra cost comes in form of the $25m license fee for a 10-year license. Mobile betting companies may have multiple skins, but they must allow only one account per player. Furthermore, customers must be informed of the depositing limit. They also must have an option to close the account when deposits reach $2,500.
Even though the entire thing looks like a monopoly, it is a major improvement considering Cuomo's former stance. The New York Governor was one of the major opponents of the gambling industry. He even claimed that the legalization of online betting would require a public referendum. However, desperate times call for desperate measures. It seems that the COVID-19 crisis has softened his stance on mobile and online gambling. His current opinion is that the gambling industry shouldn't just pour money into operators' businesses but into communities as well.
It is estimated that the money from gambling will pour $5 million into youth sports, and $6 million into programs that help problem gamblers. This is double the funding such organizations currently have at their disposal.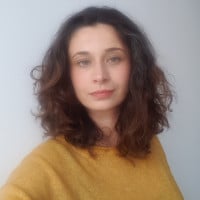 Borina Kopcic Pandur is a skilled and imaginative writer with years of experience in the gambling industry. As a writer for GoodLuckMate, she specializes in crafting detailed and engaging casino reviews that offer a fresh perspective on online gambling. With her unique writing style and profound industry knowledge, she provides readers with expert evaluations and insightful perspectives.