The State Lottery of Rio de Janeiro (LOTERJ) is open to receive applications from operators interested in offering online and physical gaming options in the state. Interested parties must have experience and track record in lotteries or sports gambling or both.
The State Lottery of Rio de Janeiro is Looking for Operators
Rio de Janeiro is not a gambling hub yet it's a known subject when it comes to slot machines both online and land-based casinos worldwide. This is thanks to the Rio de Janeiro Carnival that happens annually. But this is set to change as the country looks to adopt an array of gambling options.
Rio de Janeiro is already in the process of developing a lottery and sports gambling framework. For that, it's hunting for gaming operators to spur growth in the market. The state's authorized lottery operator put out an announcement in the Rio Gazette asking interested parties to apply to become gambling operators.
According to the Gazette notice, interested parties must be able to offer online and physical gambling options. Moreover, they must have a history of offering these options that include sports gambling and/or lotteries.
The state regulator will review all the applications and later make selections. Chosen operators will then be required to acquire a 5-year license that's set to cost $50 million.

Sports Betting Finally Coming to Brazil
Brazilians have been waiting for the introduction of sports betting for a while now. But it was only recently that the government offered its support. This was after the Ministry of Economy's proposed decree to privatize sports betting in Brazil. President Jair Bolsonaro signed the decree into law. As a result, the sports betting industry will be included in Brazil's Investment Partnership Program portfolio.
This then sparked a series of events including coming up with a regulatory framework that is now expected to be available in the summer. Some of the key issues that were still under scrutiny included match-fixing, ways to combat money laundering, and how to predatory operators from preying on customers.
Rio Finds Inspiration from Minas Gerais
Rio drew inspiration from the state of Minas Gerais that introduced plans to expand gambling in the state. The state's gambling regulator recently announced plans to introduce an array of options such as fixed-odds sports wagering.
The regulator is currently sifting through applications to choose a competent operator. Among the front-runners for the job include Thorsborg do Brasil Consultoria em Tecnología Ltda, Intralot do Brasil Trade-in Equipment and Computer Programs Ltda, and IGT Brasil Data Services.
Brazil has been on the radar of numerous international operators seeking to get a share of the country's gambling market. Rio de Janeiro is set to take advantage of this attention to become a top gambling destination and for good reason. The state boasts a massive population, coming in third as the most populated state in the country. Minas Gerais and Sao Paulo take the top two spots although Rio beats them when it comes to international tourism.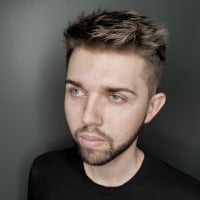 Nerijus Grenda is a prolific contributor to the GoodLuckMate site. With a deep understanding of the online casino industry, gained from his own experience as an avid player, he offers valuable insights on what sets the best casinos apart from the rest. As a writer, Nerijus shares his expertise through expert analysis and thoughtful commentary on various topics related to online gambling, including casino reviews, game guides and industry trends.