Leeds United adds another highlight to its over century-long history with a brand new partnership alongside the online payment provider Skrill. This partnership will provide Skrill with notable branding real-estate throughout Leeds' home grounds at Elland Road. The football club also gets to take advantage of Skrill's innovative payment software, as the club's online merchandising store and ticket sales will now all be purchasable via the Skrill payment method. The partnership already went underway on the 13th of March as Leeds faced Chelsea FC in a match that resulted in a respectable draw on Leeds' part. Despite this new partnership, which we expect every success for, Leeds United also still has an ongoing partnership with the online bookmaker SBOTOP, who is still featured as the team's current main front-of-shirt sponsor.
What Does Skrill Offer?
Skrill represents a large portion of all transactions made to and from online casinos through their player-bases. The online payments solutions company first began operations in 2001 and was subsequently acquired by the Paysafe Group in 2015. This was done alongside Skrill's main competitor Neteller, along with Paysafecard, who were both acquired also. All of these payment solutions have proven themselves incredibly popular with online casino players, as they provide easy and intuitive systems designed around online transactions.
Creating an account with them is easy and functions much in the same way as many other online wallets in that it provides a separate account for you to send and receive money from. Users also benefit from transactions that happen instantly with easy sign-ups that avoid a lot of the restrictive bureaucracy and additional fees found at banks. These days you will be hard-pressed to find an online casino that doesn't support Skrill transactions.

More About The Paysafe Group
The Paysafe Group is a large parent company responsible for several other organizations. It was first established on the small and unassuming Isle of Man back in 1996 and has since gone on to take the online payments industry by storm. The acquisitions of Skrill, Neteller and Paysafecard have been the definite highlights of this organization's career, as it managed to corner a large portion of the online casino market by providing a number of accessible payment solutions to players. This has of course led the organization to be more than happy to form partnerships with key components of the industry, like sports teams. In fact, Neteller was featured as the front-of-shirt sponsor for Crystal Palace Football Club in the seasons between 2014 and 2016. You can discover more information about major iGaming companies and other industry news when you keep things locked in right here at GoodLuckMate.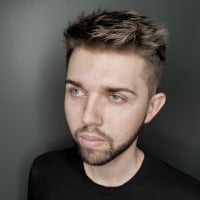 Nerijus Grenda is a prolific contributor to the GoodLuckMate site. With a deep understanding of the online casino industry, gained from his own experience as an avid player, he offers valuable insights on what sets the best casinos apart from the rest. As a writer, Nerijus shares his expertise through expert analysis and thoughtful commentary on various topics related to online gambling, including casino reviews, game guides and industry trends.