Online slots hit a record high in GGY (gross gambling yield) to settle at £202.9m. This is according to the reports by the UK Gambling Commission. The regulator also reported an increase in overall online GGY totals to close at £546.2m. This represents a 4.1% month-over-month increase.
Overall Online Sports Betting Lose While Online Gambling Wins
The latest report from the UK Gambling Commission shows that the gross gambling yield in Britain closed at £546.2m. This was in March, representing a 4.1% month-over-month increase. According to the Commission, the data used to arrive at these figures came from operators that contribute close to 80% of the digital gambling market.
The latest report brings the total number of reports on Britain's financial performance in the online gambling space to thirteen. Having said that, the regulator's report came with a warning. That it wouldn't be advisable to make year-over-year financial comparisons because of what it termed as varying operating circumstances.
March marked the final month that England was on lockdown. However, during that month, online slots marked a new monthly record with revenue hitting £202.9m. This was an increase from the £199.7m reported in December 2020.
Overall Online Sports Betting Lose While Online Gambling Wins
That's not all from slots. Fans of online slots hit a new record as well, with 3.3m players recorded to have played this vertical. It was also the first time that the slots recorded 6.6bn in total spins. However, the mean length for a slot session hit the lowest number at 21 minutes. Even with this drop, the number of slot sessions that went beyond an hour rose by 8% to settle at 2.7m.
Online sports wagering revenue saw a 5.1% decline in March to close at £250.5m. This is despite March hosting the popular Cheltenham Festival. It wasn't all gloomy though for sports wagering. The sum of sports bettors crossed the 6 million mark as the overall bets hit 375.2 million.
Poker revenue slipped to £9.2m for the same period. However, other online wagering options apart from slots raked in £71.2m, representing a 10.8% month-over-month increase. eSports and virtual betting also got a share of the spoils. The Commission recorded a 16.9% and 17.7% increase respectively. Other gambling revenue stood at £2.1m, which was a slight drop from February.
Gambling Activities Dropped Since the Initial March 2020 Lockdown
The gambling regulator also surveyed to understand various gambling habits and how they have impacted the industry since the lockdown began. In the survey, 23% of bettors said their gambling activities dropped since the March 2020 lockdown. On the other hand, 18% of the respondents said their activities increased.
From the respondents surveyed, 3% ticked the "a lot" option when describing their increased gambling activities during the lockdown. In contrast, 12% ticked "a lot" but this time when describing their reduced gambling activities.
Still, on gambling activity, 40% of participants said they were highly likely to record increased gambling activity. This was for gamblers that had gabled at least three times the previous month before the survey. However, 16% said gambling activities reduced. Young men, in particular, showed an increased likelihood to say gambling increased.
Boredom came in as the top reason for increased gambling. At least 47% of participants gave this reason. The increased spare time came in rather close, with 35% choosing this reason. In third place was the "just wanted to" option with 33%. More money and recovering lost income claimed the last two positions with 20% and 13% respectively.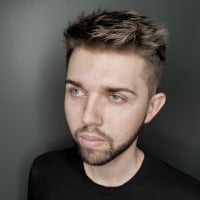 Nerijus Grenda is a prolific contributor to the GoodLuckMate site. With a deep understanding of the online casino industry, gained from his own experience as an avid player, he offers valuable insights on what sets the best casinos apart from the rest. As a writer, Nerijus shares his expertise through expert analysis and thoughtful commentary on various topics related to online gambling, including casino reviews, game guides and industry trends.