Smarkets is on the end of a £630,000 fine slapped by the UK Gambling Commission. This was after the regulator's investigations found the operator to have breached AML and social responsibility regulations. The operator was also issued a formal warning and it will be subjected to an audit.
Smarkets Fails to Verify Source of Funds
The UKGC stated that Smarkets failed to perform verification checks on its customers' source of funds by allowing massive deposits. It also failed to identify and interact with customers who are at risk of falling into problem gambling.
Jason Trost responded to the action taken by UKGC. The Smarkets Founder and CEO stated that they accept the findings of the regulator. The CEO went ahead to state that the company has been cooperative with the regulator. Trost also said that Smarkets has made significant progress in implementing the recommendations by the Commission.
Trost continued in their statement saying that the operator takes its responsibility to comply with the laid out policies seriously. The CEO concluded by stating that the company is working with the UKGC among other stakeholders to ensure it improves on its procedures.
One of the instances where the operator failed to comply with the set policies is when it allowed a customer to deposit £395,000 over four months. The operator didn't perform any background checks. In another instance, the operator allowed a customer to transfer huge sums of money between accounts without the operator doing any financial check.
UKGC deputy CEO said that the regulator uncovered the failings through compliance checks. Sarah Gardner also stated that these failings put customers at risk of falling into problem gambling.
Not Afraid to Land the Hammer on Non-Compliant Operators
The UKGC is one of the strictest regulators worldwide. And it comes as no surprise that it would impose hefty fines on an operator for various failings. The start of August saw the Commission flex its muscle on LeoVegas by slapping a £1.32 million fine.
LeoVegas was also found guilty of failing to implement social responsibility and AML failings. The operator will also undergo an audit to ensure it implements the regulator's recommendations.
Leanne Oxley emphasized the UKGC's position stating that the regulator will not hesitate to crack the whip on operators that fail to comply with the set regulations.
The UKGC executive director stated that the gambling watchdog plans to change its approach to fining operators. Tim Miller also added that the UKGC will focus on detailing the latest methodology in 2023 as it adjusts various aspects. The overall goal will be to reach the gold standard in participation and prevalence.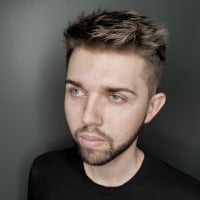 Nerijus Grenda
Updated: 01 Sep 2022
Nerijus is one of our top writers here at GoodLuckMate, and he knows exactly what casino players want to read about. He got started in the iGaming industry as a player, more specif...