Gaming mogul and tech giant, Sony, filed a patent application on May 13 with the title E-Sports Betting Platform. With this platform, gaming console owners will have access to betting options and also bet on in-match eSports events. Playstation 5 owners have to wait to know whether they will have access to this betting platform.
Sony Looking to Get a Slice of Esports Wagering Market
Sony Interactive Entertainment is looking to serve itself a slice of the ever-growing eSports wagering market. This is after the tech giant filed a patent application for its eSports betting software. However, the company is yet to disclose details of the deal. Reports from Game Rant hint at a possibility of introducing gambling on the Playstation 5.
The patent filed on May 13 with the title E-Sports Betting Platform will allow computer simulation viewers to access betting odds. Furthermore, these viewers will be able to bet on live eSports events. The betting platform may seek pari-mutuel odds, or they could be determined on the platform after analyzing previous games.
As mentioned, players will have the chance to view the available odds and a chance to place bets. After placing a successful bet, players can withdraw their winnings. There's another option though. Rather than cashing out, there's an option to double down. This means the proprietary software by Sony will give players dedicated wagering functionality.

Esports Wagering Market Growing Fast
The eSports betting market is on a growth trajectory worldwide. India is a perfect example of this growth. According to a KPMG report, the only thing stopping it from growing even more is limited regulation. The demand for the games is there, created by various stakeholders. This includes tournament organizers and content creators. But, the same stakeholders are getting cold feet.
The report by KPMG estimates that eSports and online gaming in India are set to rake in a whopping $1.65 billion by 2023. Millions of gamers are shifting toward eSports. PlayerUnknown's Battlegrounds: Mobile (PUBG), League of Legends: Wild Rift, and Mobile Legends Bang Bang are all leading the way.
Playstation is already stocking up on eSports titles such as Call of Duty Warzone and Tekken among others. Sony's entrance into the eSports betting market comes as a no-brainer thanks to its growing market as explained earlier. MarketWatch's recent study projected significant growth for the eSports wagering market. According to the study, the market is set for a 13% growth starting in 2020 to settle at $1.3 billion by 2025. The same firm estimated $0.8 billion in 2019 and this reveals the significant growth expected.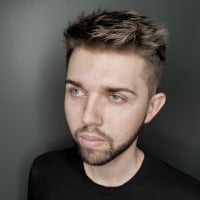 Nerijus Grenda is a prolific contributor to the GoodLuckMate site. With a deep understanding of the online casino industry, gained from his own experience as an avid player, he offers valuable insights on what sets the best casinos apart from the rest. As a writer, Nerijus shares his expertise through expert analysis and thoughtful commentary on various topics related to online gambling, including casino reviews, game guides and industry trends.