Frank Sinatra used to sing that if you can make it there, you can make it anywhere. However, in light of the latest gambling laws, sportsbook company Bovada decided to stop offering its services to New York customers. Costa Rica-based Bovada seems to have no intention to apply for a New York license. On the contrary, all accounts belonging to New Yorkers will be terminated on 21 June 2021. Bovada explicitly mentioned the "future climate" of the gambling industry in the Big Apple as its main reason for ceasing all operations there. Even though new laws should legalize sports betting, many companies believe the rules to be too restrictive.
No More Bovada for New Yorkers
It is important to clarify, that this doesn't mean Bovada will stop operating across the entire United States; only New York customers will be affected by this decision. Users can play with funds they have available until June 21. The company recommends not placing any wager that will be settled after that date. If you do so, the bet will be voided, and the money refunded.
It is no longer possible to place any power or sportsbook deposits. All loyalty points have been automatically converted to bonus funds. All affiliate partners will be paid until the playing accounts are closed. In addition to that, Bovada also offered early settlements for bets that have already been placed.
This move will affect New York punters tremendously, and leave them with little to no alternatives. Bovada was one of the most popular online betting platforms in the state.

New Laws in the City of Dreams
As we already mentioned, Bovada decided to pack up its things and leave mostly because of the new gambling regulations. Last month, Governor Andrew Cuomo signed the city budget for 2022. The budget includes the legalization of online betting. All companies, regardless of where their headquarters are, must have a valid license if they want to operate in New York. If everything goes as planned, the New York State Gaming Commission will provide licenses and offer at least four betting skins to at least two operators. New York is not the only state Bovada left. It also banned customers from Delaware, Washington, New Jersey, Nevada, and Maryland for the same reason: new gambling laws that require local licenses.
As an unlicensed company, Bovada decided not to take a risk of paying a fine and facing lawsuits by providing services in a regulated market. Many believe that this was a somewhat hasty decision. It may take months before the new law becomes effective, and even a few more before the regulator starts handing out fines. Some even believe New York won't see any legal betting platforms before Superbowl 2022.
About Bovada
Bovada is one of the most popular bookies in the entire US. Operating from Costa Rica, it has been offering gambling services for US customers for decades. Despite being incredibly popular, the company has never applied for local licenses. In fact, it is somewhat notorious for avoiding them at any cost.
Bovada offers an impressive number of payment methods, including bitcoins, and generous bonuses. Besides sportsbooks and poker, users can also enjoy casino games of all kinds.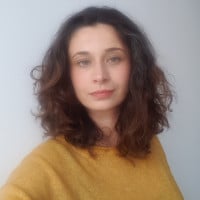 Borina Kopcic Pandur is a skilled and imaginative writer with years of experience in the gambling industry. As a writer for GoodLuckMate, she specializes in crafting detailed and engaging casino reviews that offer a fresh perspective on online gambling. With her unique writing style and profound industry knowledge, she provides readers with expert evaluations and insightful perspectives.